Las Vegas Car Accident Lawyer
Did you suffer car crash injuries in Nevada? You don't have to battle the insurance company on your own. Las Vegas car accident lawyer Christopher D. Burk at Burk Injury Lawyers will ensure that faceless insurance companies don't take advantage of you and your family during this vulnerable time. Let our injury law firm help you get maximum compensation for your injuries.
If you suffered serious injuries or your loved one was killed in a crash in Nevada, call car accident lawyer Christopher Burk for a free consultation.
Why Choose Burk Injury Lawyers for Your Las Vegas Car Accident Case?
Choosing the right car accident attorney in Las Vegas to handle your Nevada injury case is one of the most important decisions you'll ever make. The right Las Vegas auto accident attorney can help you recover fair compensation to pay for medical treatment costs, replace the wages you lost while you were unable to work, and ease other financial burdens that typically accompany serious motor vehicle accidents. Choose the wrong car accident injury lawyers, however, and you could be left to bear these costs alone.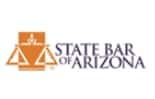 There are a number of reasons you should hire Las Vegas car accident attorney Christopher Burk to handle your case instead of relying on other injury attorneys.
More Money in Your Pocket
When injury attorneys tell you that insurance companies are not on your side after auto accidents, they are not joking.  Auto accident injury attorneys often see large companies that employ teams of experienced accident adjusters and representatives who will take incredible measures to reduce claim payouts and even deny viable auto accident claims. Without a skilled Las Vegas auto accident attorney, injured victims often fall prey to insurance companies' unscrupulous tactics.
According to an independent study by the Insurance Research Council (IRC), accident victims who hire experienced injury lawyers recover 3.5 times more in settlements and jury verdicts on average than people who handle their car accident cases on their own.
Las Vegas car accident lawyer Christopher Burk levels the playing field between faceless insurance companies and "the little guy" who was injured. Our personal injury law firm will use legal leverage, medical and accident reconstruction experts, experience, and skill to ensure you receive top dollar for your injuries and losses.
Mental stress can negatively impact physical recovery after auto accidents. Your personal injury case can be a major source of anxiety and psychological stress. Dealing with investigators, insurance representatives, and bill collectors can take a significant toll on your mental state, even slowing down your body's recovery rate. Stress can also lead to poorer outcomes after surgery. Victims who are under extreme stress after auto accidents experience longer hospital stays, increased rates of postoperative complications, and more instances of rehospitalization.
Our law firm understands the toll stress can take on your ability to recover. Let our team worry about your personal injury claim, so you can focus on your recovery. When you put your injury case in our hands, Burk Injury Lawyers will handle the claims process for you. We will start by negotiating with insurance companies on your behalf, collecting evidence, gathering eyewitness statements, obtaining opinions from medical experts and accident reconstructionists, and preparing your case for trial. If negotiations are unsuccessful, Christopher Burk will bring your case before the courts to ensure you are compensated fairly for your losses.
Access to Quality Medical Care
Without an experienced car accident attorney, crash victims often have trouble finding quality healthcare providers who will provide treatment to injured people who don't have health insurance to cover the medical costs. Obtaining medical treatment after auto accidents is crucial for numerous reasons.
Medical professionals can identify injuries that may not have immediate symptoms after auto accidents like internal bleeding, soft tissue injuries, and concussions. Without prompt intervention, these conditions can result in wrongful death.
Once you've received your initial diagnosis, it is important to follow up with additional doctor's appointments, wound care specialists, and surgeons. Delaying continuous medical treatment after a crash can interfere with your ability to fully recover
If your injury case turns into a personal injury lawsuit, your Las Vegas auto accident attorney will need to provide the courts with proof of your injuries. Without medical records that document the severity of your injuries, the jury may find that your injuries are not severe. As a result, your award may be reduced, or you may not receive compensation at all.
When you retain Las Vegas car accident attorney Christopher Burk for your injury case, our team will help you gain access to quality medical providers in Las Vegas. In some cases, we may even be able to make arrangements with doctors and hospitals to delay payments on your medical bills until after your case settles.
Can You Recover Compensation for Rideshare Accidents in Las Vegas?
If you were injured in a Nevada rideshare accident, your personal injury case could be worth up to $1 million in damages. To receive compensation from Uber or Lyft insurance policies, the driver that caused your auto accident must have been logged into the rideshare app.
If the rideshare driver was logged in and awaiting passengers, the company's contingent liability insurance will pick up excess damages that are not covered by the driver's insurance policy. Uber and Lyft contingent policies provide up to $50,000 in coverage for one person or $100,000 per accident.
If the driver has accepted a ride request or was transporting passengers while logged into the app, Uber or Lyft's commercial liability insurance was in effect. This policy provides up to $1 million in coverage for injuries or death to one person. If multiple victims were injured or killed, up to $2 million in damages is available.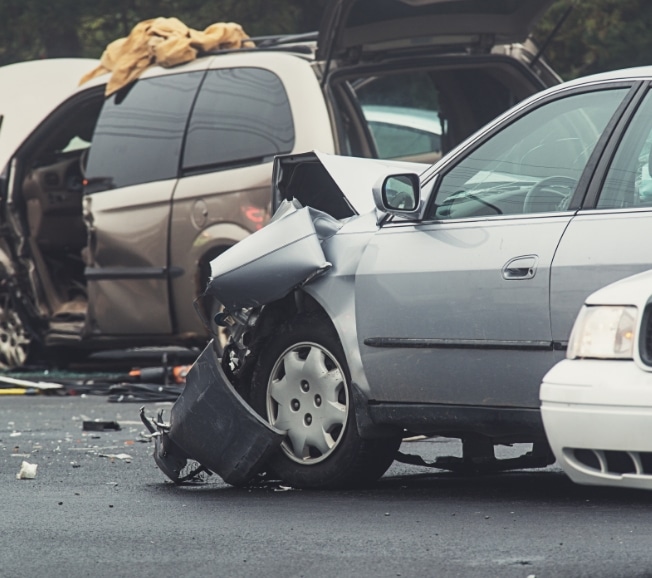 Injured in an Uninsured Motorist Accident?
Uninsured motorist accidents are commonplace in Nevada. Although the state requires drivers to maintain liability insurance on their vehicles, a significant number of people are non-compliant. When an auto accident occurs and the at-fault driver is without liability insurance or has inadequate coverage, injured victims often get left footing the bill for medical expenses and other losses. Fortunately, experienced car accident lawyers in Las Vegas can help crash victims file claims against their uninsured motorist policies to receive compensation for medical bills and lost wages.
Additionally, when an at-fault driver leaves the scene of a crash, these hit-and-run accidents are viewed as uninsured motorist accidents. Even if the police cannot locate the runaway driver, Las Vegas car accident attorneys can negotiate a car accident settlement with your own uninsured motorist coverage provider to ensure you receive compensation. 
How Much Is Your Las Vegas Car Accident Case Worth?
One of the most common questions victims ask Las Vegas car accident lawyers is "How much is my insurance claim worth?" While no Las Vegas auto accident attorney can guarantee the amount accident victims will recover through settlement or jury verdict, Burk Injury Lawyers can provide you with a reasonable estimate of the value of your claim.
To determine the value of your car accident case, personal injury lawyers will consider various factors. These include, but are not limited to: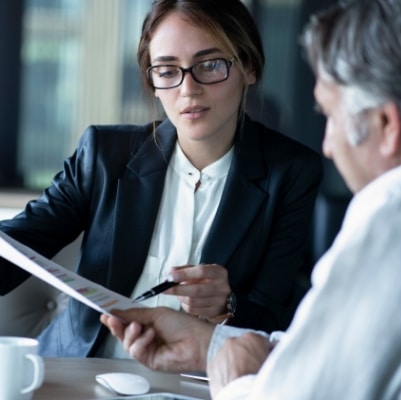 The medical treatment you have already received. We'll take a look at your medical expenses from doctors, hospitals, surgeons, and specialists. We will also consider the cost of medications you are taking because of your injuries.
Your prognosis. The medical treatment and physical rehabilitation you will be forced to undergo in the future to recover from your injuries or maintain your well-being will play a substantial role in the value of your Las Vegas car accident claim. For instance, if doctors say you will need multiple surgeries, in-home nursing care, or special medical equipment that will result in future medical expenses, the value of your claim will go up.
Your lost wages and future earning capacity. If your injuries are severe enough that they caused you to miss work, tangible damages in your claim will include your lost wages. If your injuries are expected to prevent you from working in the future, or you will be unable to perform the duties of your current job or another job with similar pay, your future lost wages will be included in your personal injury claim as well.
The pain and suffering your injuries caused. Intangible damages like pain and suffering are difficult to attach to a monetary value. In personal injury claims, Las Vegas car accident lawyers generally use one of two methods to calculate pain and suffering damages. The first way Las Vegas car crash lawyers value pain and suffering damages is to multiply the value of your tangible damages by a number between 1 and 5 (depending on the severity of your injuries). The second-way automobile accident lawyers value pain and suffering is with the per diem method. This method involves multiplying a specific dollar amount by the number of days you experienced pain and suffering. There is no cap for noneconomic damages in Nevada car accident cases.
The level at which you contributed to the car accident. Nevada uses a modified comparative fault standard when determining the value of personal injury claims in car accident cases. Under the law, victims who were less than 51% at fault for auto accidents occurring in Las Vegas can still receive compensation from the other party. Your award, however, will be reduced by the percentage of the accident attributable to you.
Causes of Car Accidents in Las Vegas
Automobile accidents happen for a wide range of reasons in Las Vegas, NV. Some of the most common reasons car accident claims arise include:
Distracted driving is one of the leading causes of car accidents in the United States. Any behavior that diverts a driver's attention from operating a motor vehicle, including texting, talking on the phone, eating, managing GPS, dealing with children or animal, and similar activities compromise road safety. It's vital for all drivers to stay focused and avoid engaging in other activities while driving.
The vibrant nightlife and entertainment culture in Las Vegas contribute to instances of impaired driving. These accidents cause injuries, fatalities, and profound emotional distress and economic impacts for car accident victims and their families. Law enforcement and public awareness campaigns emphasize the importance of designated drivers and responsible choices to prevent drunk driving accidents, but they remain a leading cause of car accident injuries throughout the United States.
Fatigued driving in Las Vegas presents a grave concern. The city's 24/7 atmosphere and tourism can lead to sleep-deprived visitors and locals behind the wheel. This dangerous condition impairs reaction times and decision-making, elevating the risk of car accidents. Increased awareness about the perils of fatigued driving, along with promoting rest breaks and prioritizing adequate sleep, is crucial to ensure safer roads and prevent serious and life-threatening collisions.
Exceeding the speed limit reduces a driver's ability to control the vehicle, extends braking distances, and escalates the impact of a collision, increasing the risk of serious car accident injuries. The allure of reaching destinations quicker can lead to disastrous consequences, such as traumatic brain injuries, spinal cord injuries, and even fatalities. Obeying speed limits is paramount to curbing these preventable accidents and ensuring the safety of all road users.
Reckless driving in Las Vegas poses a serious threat to driver, passengers, and pedestrians. Aggressive behaviors such as tailgating, sudden lane changes, and ignoring traffic signals disregard the safety of others, often resulting in severe accidents, injuries, and fatalities. Promoting responsible driving attitudes and enforcing traffic regulations are crucial steps to mitigate the risks associated with reckless driving in Las Vegas.
Inexperienced drivers navigating Las Vegas roads contribute to a heightened accident risk. New drivers might struggle with merging, navigation, and handling unexpected situations, increasing the likelihood of car accidents. Raising awareness about safe driving practices, providing access to driver education, and encouraging supervised learning periods can empower new drivers to develop competence and confidence, ultimately reducing accidents and promoting safer roadways in Las Vegas.
Steps to Take After Las Vegas Car Accidents
Taking the proper steps after a car accident can help ensure your safety and the well-being of others. Your actions at the scene and in the following hours/days can also help preserve your ability to receive compensation after a crash. Burk Injury Lawyers handles countless car accident injury cases every year. Experienced injury lawyers recommend victims take the following steps after motor vehicle accidents.
It is critical to get help on the way immediately after a Nevada motor vehicle accident occurs, even if you don't think anyone is seriously injured. Sometimes, a car accident injury may not be obvious at first, and delaying treatment can exacerbate injuries.
Reduce the risk of secondary car crashes
Place cones or traffic triangles at the scene, and turn on your hazard lights to warn other drivers of the accident. For motor vehicle accidents occurring in high-traffic areas, flares may be useful in deterring secondary car crashes.
If it is safe to do so, take pictures or videos of the accident scene. Be sure to include photos of all vehicles involved, your injuries, and anything near the crash that could have contributed to the auto accident.
Cooperate with the police
While it is important to answer necessary questions after motor vehicle accidents in Las Vegas, you should avoid offering any unnecessary information to police, insurance representatives, bystanders, or other parties involved in car crashes.
Gather contact information
Document the names and phone numbers of anyone who was involved in the auto accident, as well as any bystanders who may have witnessed the crash and the events that led up to it.
Contact Las Vegas car accident attorney Christopher Burk
Before discussing any information about motor vehicle accidents with the insurance company, releasing your medical records, or accepting a settlement offer, get legal advice from experienced injury attorneys.
Frequently Asked Questions About Las Vegas Car Accident Cases
How long do victims have to file a personal injury lawsuit after motor vehicle accidents in Nevada?
Victims of motor vehicle accidents have just 2 years from the date of the crash to file a personal injury claim in Nevada. If a loved one was killed in the accident, injury attorneys can help surviving family members file wrongful death claims within two years of the victim's death. Failing to file a claim after the time limit expires could jeopardize your ability to receive compensation for medical bills and other losses.
How long do insurance companies have to settle a car accident injury claim in Nevada?
Nevada insurance companies have just 80 working days to settle a personal injury claim after it has been filed. They must acknowledge claims and send instructions to the policyholder within 20 days. After they have received proof of loss documentation, they have 30 working days to decide on the claim. Then they have 30 working days to pay the claim if it is approved.
Do I have a car accident case?
Las Vegas car accident lawyers consider various factors to determine whether victims have a viable injury case that may make them eligible to receive compensation for their losses.
Did the at-fault party owe you a duty of care?
Did he or she breach that duty by acting negligently?
Did that breach of duty cause the crash that resulted in your injuries?
Did you suffer a severe car accident injury that resulted in medical bills, lost wages, and/or pain and suffering?
"Chris works hard to get you the cash and care you deserve. His professional and friendly staff provide excellent support throughout the entire process. Chris supports veterans and made it his personal mission to help me and my family, thank you!"
Michael Tomasello
"After getting knocked off my motorcycle by a careless driver, I knew I needed help. This was my first time being injured in an accident. Chris Burk and his team educated me on the process, kept me informed during my case, and got me way more than I ever expected. I can not thank them enough. If you are looking for a group of professionals that genuinely cares about their clients, will put your best interest first, and will work hard to get what you deserve, then you have found the perfect legal team to represent you."
Dale Jones
"Everyone at Burk Injury Lawyers was great with helping me with my case and keeping me informed on what was going on in the whole process. Chris was super efficient and helpful throughout the whole process. His case manager Mylee was awesome and followed up with me a lot via e-mail and over the phone to let me know how everything on their side was going as well as to see how my treatments were. Thank you Chris and everyone at Burk Injury Law!"
Aleksandra Bolta
Mr. Burk did an amazing job when it came to my injury case. He even gave me his cell phone number. What other attorney does that? He followed up on a weekly basis, from Dr visits, to just checking on my well-being. I would highly recommend Mr. Burk to family, friends, & colleagues. Thank you again for all your help.
Daniel Amico
Mr. Burk handled my case with great professionalism and care. With his expertise he was able to save me medical expenses for unnecessary procedures as well as refer me to a great chiropractor. Knowledge and experience can be expected from Chris. 
Joel Wurster, Las Vegas, Nevada
Chris's passion for his clients and is beyond reproach. My needs were met from start to finish. If I could use one word to describe the experience 'turnkey' would best fit. After my accident and subsequent injuries I didn't know how to approach insurance carriers to discuss my situation. Chris worked with me every step of the way in getting me the appropriate care needed for my injuries, damages and communicated regularly on all aspects of my case. 
Joseph Almasy
Chris was able to handle my case with ease. His office is set up so you can scan and email him your information. He took his time and he actually cared about my case! He gave me his personal cell phone and email. He was able to resolve the case quickly and efficiently. Chris and his staff are so easy to work with!
M. De Los Santos
El Sr. Burk hizo un trabajo increíble en lo que respecta a mi caso de lesiones. Incluso me dio su número de teléfono celular. ¿Qué otro abogado hace eso? Él hacía un seguimiento semanal, desde las visitas del Dr., hasta simplemente verificar mi bienestar. Recomiendo encarecidamente al Sr. Burk a familiares, amigos y colegas. Gracias de nuevo por toda tu ayuda.
Daniel Amico
El Sr. Burk manejó mi caso con gran profesionalismo y cuidado. Con su experiencia, pudo ahorrarme gastos médicos para procedimientos innecesarios y recomendarme a un gran quiropráctico. Se puede esperar conocimiento y experiencia de Chris.
Joel Wurster, Las Vegas, Nevada
La pasión de Chris por sus clientes y está más allá de cualquier reproche. Mis necesidades fueron satisfechas de principio a fin. Si pudiera usar una palabra para describir la experiencia, "llave en mano" encajaría mejor. Después de mi accidente y lesiones posteriores, no sabía cómo acercarme a las compañías de seguros para discutir mi situación. Chris trabajó conmigo en cada paso del camino para obtener la atención adecuada necesaria para mis lesiones, daños y me comunicó regularmente sobre todos los aspectos de mi caso.
Joseph Almasy
Chris pudo manejar mi caso con facilidad. Su oficina eatá configurada para que pueda escanear y enviarle su información por correo electrónico. ¡Se tomó su tiempo y realmente se preocupó por mi caso! Me dio su teléfono celular y correo electrónico personales. Pudo resolver el caso de manera rápida y eficiente. ¡Es muy fácil trabajar con Chris y su personal!
M. De Los Santos
Chris's passion for his clients and is beyond reproach. My needs were met from start to finish. If I could use one word to describe the experience, 'turnkey' would best fit. After my accident and subsequent injuries, I didn't know how to approach insurance carriers to discuss my situation. Chris worked with me every step of the way in getting me the appropriate care needed for my injuries, damages, and communicated regularly on all aspects of my case.
Where to Obtain Medical Treatment After a Las Vegas Car Accident
Emergency Room (ER): If you have sustained severe injuries, it's crucial to seek immediate medical attention at the nearest emergency room. ERs are equipped to handle critical injuries and provide prompt care.
Urgent Care Centers: For non-life-threatening injuries that still require quick attention, urgent care centers offer walk-in services and can treat a range of injuries from fractures to minor wounds.
Primary Care Physician: If your injuries are less severe, you can schedule an appointment with your primary care physician. They can assess your condition, provide treatment, and refer you to specialists if necessary.
Specialists: Depending on the nature of your injuries, you may need to see specialists such as orthopedic doctors, neurologists, or physical therapists for specialized care.
Chiropractors and Physical Therapists: These professionals can help with musculoskeletal injuries, such as whiplash or back pain, and provide rehabilitation to aid in your recovery.
Pain Clinics: If you're experiencing chronic pain after the accident, pain management clinics can provide treatments to alleviate your discomfort.
Diagnostic Centers: If you need imaging tests like X-rays, MRIs, or CT scans, diagnostic centers can help diagnose and assess your injuries accurately.
Top Medical Providers Who Treat Car Accident Victims in Las Vegas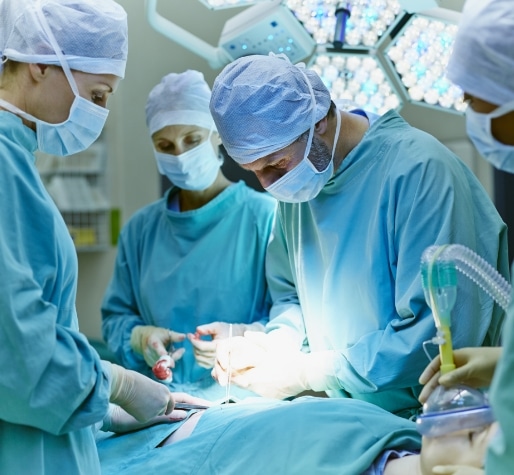 University Medical Center (UMC): UMC is a Level I Trauma Center and offers comprehensive trauma care for accident victims, including emergency services, surgeries,
Sunrise Hospital and Medical Center: Sunrise Hospital is equipped to handle a wide range of injuries sustained in car accidents, including emergency care, orthopedic services, and
Nevada Orthopedic & Spine Center: For orthopedic injuries commonly resulting from car accidents, this center provides specialized care, including surgical and non-surgical
Spinal Institute of Nevada: This institute focuses on spine-related injuries and disorders, offering treatments for back and neck pain that often result from car accidents.
Remember to keep all medical records and bills for documentation purposes, as they may be necessary for insurance claims or legal proceedings related to the car accident.
More Resources for Las Vegas Car Accident Victims