Many motor vehicle accident victims experience debilitating effects on their mental health after a crash. If you suffer from anxiety, depression, PTSD, or another mental health issue that was caused by a crash, compensation may be available. You may be able to sue for emotional distress due to a car accident in Las Vegas, Nevada.
What Is Emotional Distress?
Emotional distress is agitation or anxiety arising from the memories or effects of a specific occurrence, event, or condition. In this context, victims who suffer from emotional distress become physically unwell and/or mentally upset when they remember the accident or see something that reminds them of the car crash. For instance, the person may refuse to drive a vehicle or show anxiety symptoms at the sound of tires screeching. In Nevada, car accident victims can sue for emotional distress due to a car accident if another party was at-fault for the crash.
Symptoms of emotional distress include:
Panic attacks
Suicidal thoughts
Digestive issues
Excessive fatigue
Disrupted sleep patterns
Anxiety
These symptoms can make it difficult to get through the day, care for yourself and your family, and go to work.
What Does Emotional Distress Look Like After a Car Accident?
Emotional distress can take many forms after a car accident. PTSD, anxiety, and depression are the most common types of psychological distress our Las Vegas car accident lawyers see.
Suing for PTSD After a Car Accident
PTSD (post-traumatic stress disorder) is especially common after serious car accidents that cause severe injuries or death. When a person has PTSD, triggers like the sound of screeching tires, crunching metal, or even visiting the location where the accident occurred can lead to flashbacks and panic episodes. When the symptoms of PTSD are extreme, triggers can make the victims feel like they are reliving the traumatic event. If the symptoms of PTSD are disrupting your life after a car accident, you can file a lawsuit to recover compensation.
Filing a Lawsuit for Anxiety After a Crash
Car accidents can cause victims to experience extreme anxiety when faced with relatively ordinary situations. People may experience sudden fear, a racing heartbeat, a loss of focus, shaking, and numbness when triggers occur. In the most extreme cases, anxiety can significantly disrupt a victim's life. It can cause sleep disruptions, nightmares, and the inability to focus or complete tasks. The condition can also make it nearly impossible for the victim to ride in or drive a car, for instance, or be around loud noises or crowds. Many people who suffer from anxiety require therapy and medications to help them cope. If a car accident causes you to have severe anxiety or your existing anxiety worsens, you may be able to sue for the emotional distress you're enduring.
Recovering Compensation for Depression Caused by an Accident
Some people develop depression after a serious car accident. This is especially common if a loved one died in the crash, the car accident caused mobility issues or permanent scarring, or the wreck resulted in injuries that cause serious pain. Severe depression can adversely impact a victim's ability to work, and make it difficult for the sufferer to enjoy things he or she used to enjoy. Even ordinary daily tasks like sleeping, eating, or bathing can seem impossible. If you were diagnosed with depression that was caused by a car accident that wasn't your fault, you may be able to file a lawsuit against the at-fault driver and his or her insurance company.
Is Emotional Distress Due to a Car Accident the Same as Pain and Suffering?
There are different types of car accident damages that can be recovered after a crash. There are economic damages, like lost wages and medical bills, and then there are non-economic damages, that include things like loss of consortium, and pain and suffering. Emotional distress is a type of pain and suffering.
When Can You Sue for Emotional Distress Due to a Car Accident?
You may be able to sue for emotional distress due to a car accident if another party was at-fault for the crash, and the psychological damage caused by the accident has significantly impacted your life.
Typically, you have two years from the date of the crash to sue for emotional distress due to a car accident in Las Vegas, Nevada. If you wait longer than two years to file a lawsuit, you may lose your right to recover compensation for your injuries.
How to Prove Emotional Distress After a Car Accident?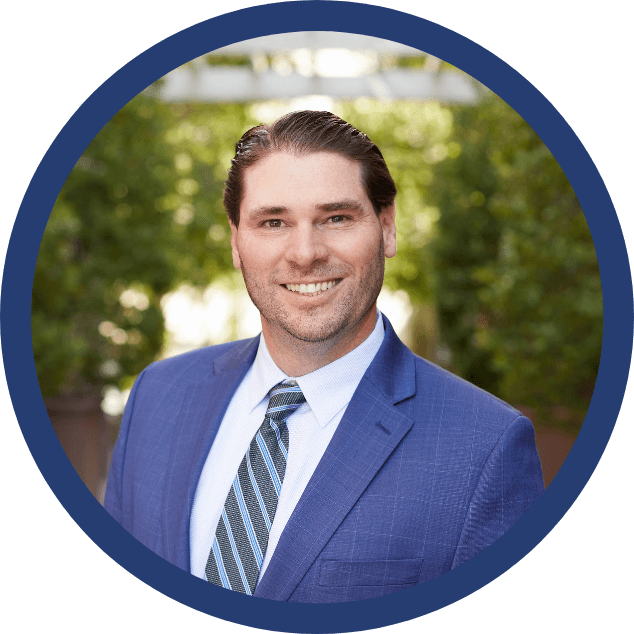 Your car accident lawyer can help you satisfy the burden of proof when you sue for emotional distress after a car accident. There are several types of evidence that can help you prove emotional distress. They include:
Medical records
Mental health diagnosis
Mental health experts' testimonies-Doctors, psychologists, psychiatrists, therapists
Testimony from close family members, friends, and coworkers
A diary of your daily symptoms
Document Your Medical Journey
The courts tend to believe the testimonies of medical personnel. Ensure you have medical records depicting the dates and the medical help you might have received after the traumatic car accident. Your lawyer can produce various mental specialists, such as doctors, therapists, and psychiatrists, to testify before the jury.
Medical prescriptions for mood disorders, digestive issues, depression, insomnia, or other mental-related medication serve to show the severity and extent of your emotional distress.
Testimonies From Friends and Family
Another way of proving that you suffered mental distress is having those close to you testify before the jury. These could be relatives or close friends, or even your coworkers. They may be able to help pinpoint personality changes before and after the car crash. For instance, your significant other might have known you as a cheerful and fearless person. He or she can tell how you might have become gloomy, absent-minded, and easily scared at every sound after the car crash.
Keep a Diary
It is important to jot down your feelings and how emotional distress impacts your life after the car accident. Write about sleepless nights and anxiety attacks, fatigue, sadness, and other mental health symptoms. Include information about how these symptoms make if difficult for you to get through each day.
Scientific Research and Studies
A car accident lawyer can prove emotional distress due to a car accident using published medical research. Mental health is a broad issue, with different academicians and research scientists regularly publishing new scientific proofs on mental health. For instance, the attorney can cite a study linking spinal cord damage due to blunt trauma with emotional distress in court.
Get a Lawyer
People who suffer from emotional distress after a crash often ask, "Is it worth getting an accident lawyer?" The burden of dealing with insurance companies and the other side's lawyers after a car accident can be hard to bear all by yourself. When you hire an attorney to help you sue for emotional distress after a car accident, the majority of that burden is lifted from your shoulders, so you can focus on your recovery.
Your attorney will negotiate with the insurance company, gather evidence to present to the jury, and represent you in court if your case goes to trial.