You may find yourself wondering, "is it worth getting a personal injury lawyer?" A personal injury attorney is a valuable resource for victims injured in accidents. People that suffer injuries as a result of another person's negligent actions have potential personal injury claims. Unfortunately, accident victims seeking compensation for their injuries are unwillingly thrown into a confusing system. This process is made more difficult by insurance companies. When insurance companies receive notice of an accident claim, they often deny fault and hope accident victims simply give up. Insurance companies also want accident victims to remain ignorant of their legal rights. They do not want victims to consult or retain an accident attorney.
What Is a Personal Injury Lawyer?
A personal injury lawyer is an attorney that focuses his or her practice in the field of tort law. Experienced personal injury lawyers are knowledgeable not only in tort law but in other relevant areas of law, such as civil procedure and evidence. Personal injury lawyers understand that they must prove a victim's accident claim. This burden of proof means personal injury lawyers act not only as counselors and advocates but also as investigators who must locate and gather evidence for their clients' claims
What a Personal Injury Lawyer Can Do for Victims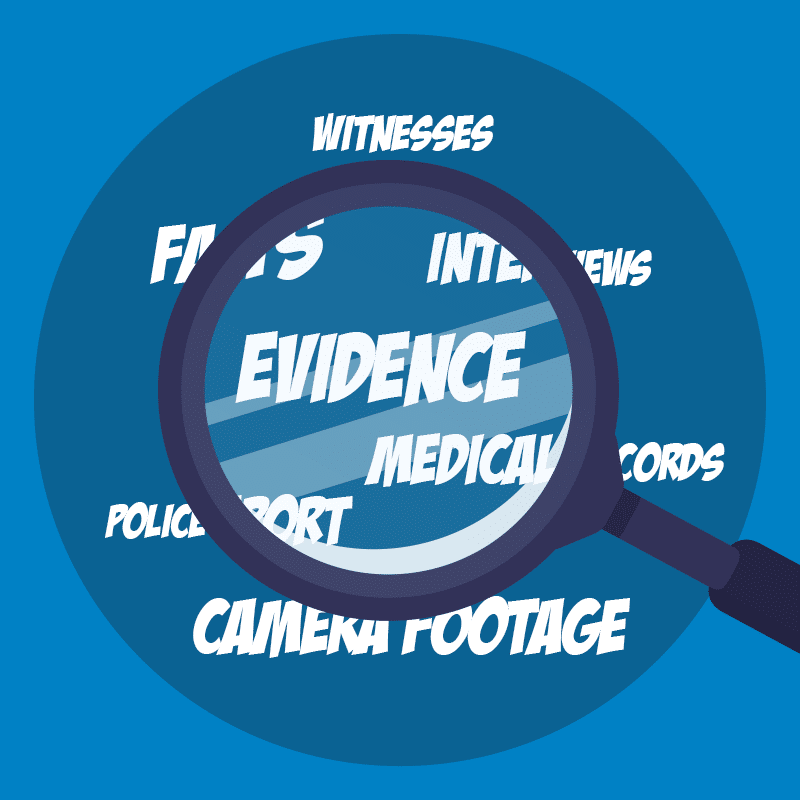 Is it worth getting a personal injury lawyer? A personal injury attorney can educate a victim on his or her legal rights. It benefits insurance companies when accident victims remain ignorant of their ability to obtain financial compensation by making a personal injury claim. Insurance companies have teams of examiners and adjusters who work hard to convince unrepresented victims that they have weak claims. Insurance companies want victims to think they are only entitled to having their property damage repaired, along with minimal compensation for their injuries. An insurance company's goal of minimizing the victim's injuries is frequently seen in deadly hit-and-run accidents. An evaluation by an insurance company must be viewed with a degree of skepticism. This is because the insurance company's goal is to minimize its financial liability.
An Arizona personal injury attorney can provide an accident victim with a free consultation regarding his or her potential personal injury claim. An attorney's consultation provides a victim with an independent evaluation including the strength of the victim's claim, weaknesses, and the likelihood of success. A personal injury attorney can also educate victims on the types of financial compensation they may be able to obtain. If a victim chooses to pursue a claim, a personal injury attorney can provide representation and advocacy on his or her behalf. This is why it's important to know how to find a good accident attorney. Knowing how to find a good accident attorney can increase your chances of a successful personal injury lawsuit.
Is it Worth Getting a Personal Injury lawyer?
Is it worth getting a personal injury lawyer? The primary role a personal injury lawyer plays is to provide guidance and representation for injured victims. Another service a personal injury lawyer provides is to make the personal injury process as simple as possible for the victim. An attorney guides the victim through the case by setting up his or her claim with the insurance company. An attorney also builds the victim's case. Building a case begins with a personal injury lawyer investigating the victim's claim. Following the investigation, a personal injury lawyer will begin preparing an accident claim with the goal of entering into settlement negotiations with the insurance company. If a claim cannot be settled, a personal injury attorney prepares a case for litigation.
How a Personal Injury Lawyer Investigates an Accident
Is it worth getting a lawyer for a car accident? Unrepresented victims often fail to collect important evidence. One of the benefits a personal injury lawyer provides is an investigation of the facts of the accident and important evidence. A personal injury lawyer often begins investigating an accident by speaking with the victim. The investigation also includes a review of any evidence the victim obtained, such as photos of the scene of the collision and photos of the vehicles. A personal injury attorney will also obtain a copy of a police report, or an accident reconstruction report, if they are available. Police reports are useful as they contain the investigating officer's description of the collision, along with the names and contact information of independent witnesses. A victim's attorney will attempt to contact independent witnesses to obtain statements regarding the collision. Depending on when a victim retains a personal injury attorney, other types of evidence may be available, such as traffic camera footage, or footage from surrounding security cameras. Finally, a personal injury attorney investigates a victim's injuries by obtaining copies of his or her medical records. So, is it worth getting a personal injury lawyer?
How a Personal Injury Lawyer Prepares and Negotiates a Settlement
Many cases are resolved by negotiated settlements. Following an accident, it is not unusual for an insurance company to speak with an unrepresented victim. The insurance company's goal is to settle the claim for minimal value. This is because an unrepresented victim does not understand the true value of his or her claim. Another benefit of retaining an attorney is using the attorney's experience and negotiating skills to obtain a favorable settlement offer. After the lawyer completes the investigation, they will prepare a demand package.
A well-written demand package can make the difference between a case settling or an insurance carrier denying a fault and refusing to settle. A demand package is a written letter that describes the victim's version of events regarding the collision. Also included in a demand package is a description of the victim's injuries, along with a summary of his or her medical treatment, and his or her medical expenses. A demand package also includes items such as photographs, the police report, and witness statements. The attorney's goal is to make the insurance carrier concede fault, and make a reasonable settlement offer. Assuming the insurance carrier is willing to negotiate, a personal injury lawyer can highlight the strengths of a victim's case during settlement negotiations.
How a Personal Injury Lawyer Prepares a Case for Trial
The most obvious benefit of retaining an accident lawyer is the advocacy they can provide an accident victim at trial. To win a car accident case, a victim needs to prove all the elements of a personal injury claim. Specifically, the elements of a personal injury claim are:
Duty – A victim must establish that the opposing party owed him or her a duty of care. Arizona law imposes a duty of care on all automobile drivers by requiring them to operate their vehicles in a safe and reasonable manner.
Breach – A victim must establish the opposing party violated his or her duty of care. In a car accident case, the breach often consists of the other driver failing to pay attention to their surroundings, speeding, or driving under the influence.
Causation – A victim must establish that his or her injuries resulted from the collision.
Damages – A victim must prove he or she suffered a loss as a result of the collision.
An accident victim must prove each element of his or her case by a preponderance of the evidence, i.e., 51%. An experienced attorney understands a successful case depends not only on proving the other person's negligence, but also on preparing for possible defenses. In accordance with Arizona's comparative negligence law, an accident victim can still recover even if it is determined they are 99% fault. For example, if an accident victim is found to be 90% at fault after being awarded $100,000, he or she only receives $10,000. This is because the victim's degree of fault reduces the award he or she receives. An insurance company will use this defense to shift blame onto the victim and reduce the victim's financial recovery.
Accordingly, a personal injury attorney knows a successful case depends on proving you are not at fault for a car accident. Preparing a car accident case for trial is no easy task. Depending on facts of the case, testimony by an expert witness may be required. Specifically, an expert known as an accident reconstructionist may be needed. This expert will review photographs, police reports, crash data, and testimony by eyewitnesses. After an accident reconstructionist reviews these items, they produce a report regarding how the collision occurred. An accident reconstructionist can offer testimony at trial regarding the collision. Along with an accident reconstruction expert, testimony by medical experts is usually required. A medical expert can offer testimony regarding the victim's injuries. Preparing a medical expert's testimony requires them to review the victim's medical records along with other medical literature. This is because the medical expert may have to testify about the necessity and expenses of future medical care. Depending on the severity of a victim's injury, he or she may not be able to work following an accident. The victim's case may also require expert witness testimony by an economist. Economists can offer testimony to support the victim's claims of past and future lost wages.
What Types of Compensation Can a Personal Injury Lawyer Obtain?
The financial compensation a victim obtains is based on the extent of damages in a personal injury claim. Three types of damages are available in an Arizona car accident case. Economic damages are losses such as past and future medical expenses, property damage bills, and past and future lost wages. Economic damages require extensive documentation to demonstrate the victim has suffered losses. Non-economic damages are a victim's claims for things such as his or her pain and suffering, permanent disability, and mental suffering trauma, such as post-traumatic stress disorder. Punitive damages are not designed to compensate a victim for his or her injuries. Instead, punitive damages are intended to punish the at-fault party and to deter future wrongdoers. Successfully claiming non-economic and punitive damages requires strong advocacy and presentation skills by a personal injury lawyer.
Signs That Hiring a Personal Injury Lawyer Is Worth It
Many people ask, "is it worth getting a personal injury lawyer?" Insurance companies try to settle claims cheaply when faced with unrepresented victims. They use the victim's lack of knowledge to their advantage. Some car accident victims make the mistake of retaining the incorrect type of attorney. Insurance companies can tell the difference between lawyers seeking quick settlements versus real trial lawyers. An experienced trial attorney understands how to increase the value of a car accident victim's claim. A successful personal injury attorney understands that they must invest in their clients' cases by retaining expert witnesses for trial. Car accident victims should seek an attorney that is willing to invest in their clients' cases. Additionally, car accident victims should seek an attorney that is willing to take cases to trial instead of accepting minimal settlement offers.
How Personal Injury Lawyers Get Paid in Arizona
A common misconception car accident victims hold is how attorneys are paid. Some victims also mistakenly believe personal injury attorneys charge an hourly rate. The reality is, personal injury attorneys are paid via a contingency fee. This means a personal injury attorney receives a percentage of a settlement or a judgment award. Depending on the language of the fee agreement, an attorney's fee is affected by the amount of work he or she must perform on the case. For example, if a case is resolved via settlement, the attorney's fee is lower than if the case proceeds to trial. An attorney is entitled to recover his or her expenses in addition to the attorney's fee. While this may seem unfair, it must be understood that in a personal injury case, the victim pays no money. Additionally, if a case is taken to trial, and if nothing is recovered, the victim still pays no money. The expenses of the case, and financial risk, are assumed by the attorney.
How to Find a Good Accident Attorney
If you find yourself wondering how to find a good car accident lawyer, you're in luck. There are many ways to find an effective personal injury attorney. If a victim has used an attorney on a prior occasion, he or she can ask the prior attorney for a referral to a personal injury attorney. Referrals are an effective method of finding a personal injury lawyer. Attorneys only refer clients to other attorneys they know are competent and trustworthy. Another method of finding a good personal injury attorney is by contacting the local bar association. Many bar associations operate lawyer referral services and only refer cases to qualified attorneys. A car accident victim can also find a good personal injury attorney by performing a simple google search. This search will produce a list of lawyers and law firms near the victim. Friends and family members who have previously made a personal injury claim may also refer victims to a qualified personal injury attorney. Finally, a victim can utilize directory websites, or look for attorneys with high ratings on Google to find a personal injury lawyer. Victims should carefully examine a lawyer's website to see if they have the appropriate qualifications. Victims should also check with the State licensing authority to see if a lawyer has previously been professionally disciplined, or sanctioned for misconduct.