Knowing how to negotiate a car accident settlement can mean the difference between having food on the table, a place to live, and your medical bills paid and living with thousands of dollars in debt after the crash. If you're considering negotiating your settlement on your own, be prepared to go up against a team of trained negotiators who are determined to minimize your claim. If you're having second thoughts about settling up with the insurance company on your own, however, most car accident lawyers offer free consultation and no-cost case evaluations to help you decide how to proceed.
Do You Need a Lawyer to Negotiate a Car Accident Settlement?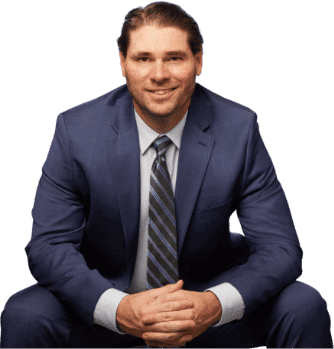 Injured victims often ask, "Is it worth getting an accident lawyer?" The insurance company is probably going to tell you that you don't need to hire a personal injury attorney to negotiate a car accident settlement. In the legal context, the insurer is correct. Nevada law does not require you to hire an attorney after a car accident in Nevada. However, with so much on the line, do you really want to trust the insurer to look out for your best interests?
Car accident victims across the United States rack up more than $380 million in medical expenses each year. Add in their lost wages, property losses, and pain and suffering, and the cost of car accidents soars to alarming levels. Insurance companies in Nevada don't easily part with that kind of money, and their representatives will stop at nothing to ensure they don't pay.
Las Vegas Personal injury lawyers are skilled negotiators. Studies show that injured victims who hire an attorney recover significantly more than those who negotiate a car accident settlement on their own. If you hire a car accident lawyer to handle your claim, he or she will:
Collect and preserve evidence to prove your claim
Employ the services of accident reconstructionists and other experts
Provide an accurate estimate of how much your car accident claim is worth
Negotiate with the insurance company and their attorneys on your behalf
Identify other parties responsible for causing the accident, which could mean additional sources of recovery
Represent you in court if your case goes to trial
What Evidence Do You Need to Negotiate a Car Accident Settlement?
You need explicit and conclusive evidence that cannot be disputed when negotiating a car accident settlement. The evidence should clearly demonstrate the extent of your injuries and liability for the crash. To properly negotiate a car accident settlement, you should also know how much your claim is worth before writing a demand letter to the insurance company.
The following evidence can help you prove your case:
Photo Evidence
Photos are invaluable when proving a car accident case. The pictures should clearly depict the scene of the accident, including the position of the vehicles, traffic signals and speed limit signs, and other factors that may demonstrate fault. Visual depiction enables the insurance company or the jury to understand more about how the accident likely occurred.
Medical Records
Medical records are crucial for supporting your injury claim. They can be useful in tracking the medical treatments and medications you've required, demonstrating the severity of your injuries, and proving that you are unable to return to work. Ensure you have the doctors' reports, medical bills, and receipts from pharmaceutical purchases.
Proof of Lost Earnings
Your employer can provide you with written evidence to help document your lost wages caused by your car accident injuries. Your lost wages claim should include the amount of your regular wages that went unpaid, overtime you lost, and commissions or bonuses you missed out on.
Witness Statements
You will need to get the contact information of anyone who may have seen the accident. Passengers and bystanders can tell their stories of what transpired before and during the car crash. Your accident attorney can interview them to obtain witness statements. Witnesses may also need to provide testimony in court if your case goes to trial.
Police Reports
The police report is also valuable evidence when negotiating your car accident settlement. The police report will contain information about the vehicles involved in the crash, vehicle occupants, and any pedestrians who may also have been injured. Many police reports also include diagrams of the accident scene, photographs of the vehicles, and other important information about suspected intoxication or citations that were issued.
Damages to Include When You Negotiate a Car Accident Settlement
Your demand letter to the insurance company will contain information about various types of damages. These are categorized as economic damages and non-economic damages. In rare cases, you may be awarded punitive damages as well.
Economic Damages
Your claim for economic damages should include the financial losses you have suffered because of the car accident. Also known as special damages, economic damages generally include things like your hospital and doctor bills, the cost of the ambulance, and the expense of additional medical treatments, medications, and medical equipment. Your lost wages will be included in this category as well. To calculate these damages, you will need your bills, receipts, and earnings statements.
Non-Economic Damages
Non-economic damages, commonly referred to as general damages, are more difficult to quantify. These are subjective losses that are not assigned a monetary value. Your economic losses will be used as a basis for calculating your non-economic damages. This category includes things like pain and suffering, emotional distress, disfigurement, and the like.
What if the Insurance Company Refuses to Offer a Fair Settlement for Your Car Accident Claim?
Although insurance companies will often say they are on your side when you file a car accident claim, this is rarely the case. In truth, insurance representatives are out to protect the bottom line of the insurance company, and they will do so at the expense of injured victims. In fact, they will go to great lengths to redirect blame, minimize injuries, and even deny claims altogether.
If the insurance company refuses to offer you a fair settlement after a car accident, the first thing you need to do is determine why.
If the insurance company is denying payment on your claim altogether, you'll need to establish the reason for the denial. This reason should be clearly stated in your denial letter.
There are several reasons why the insurance company will deny a valid claim.
Coverage Disputes
Sometimes insurance companies may assert that the accident isn't covered under the terms of the policy. Although this may be true in some circumstances, you'll need to investigate to determine whether it's actually the case. It's not uncommon for insurers to twist the language of their policies around to make it appear that coverage doesn't exist.
The insurance company may deny auto liability coverage if they claim that:
The claim doesn't adhere to the requirements listed under the driver's policy
The accident occurred under illegal circumstances like theft or causing the crash intentionally
The policy had expired at the time of the accident
Disputing Fault
It is common for insurance companies to redirect blame after a car accident in Nevada. Sometimes, they try to claim that other, third parties are at fault for accidents. Other times, however, they point fingers at injured victims to avoid paying out on claims.
In Nevada, your role in causing the accident won't necessarily bar you from recovering compensation for your losses. Under Nevada's Modified Comparative Negligence Law, you can recover compensation after a car accident as long as you are not determined to have been more than 50% to blame for the crash. If your claim is successful, your award will be reduced in proportion to your percentage of fault. For instance, if your damages came to $100,000, and you were 10% at fault for causing the car crash, you are entitled to 90% of your claim amount, or $90,000.
If the insurance company redirects blame to a third party, like another driver or a vehicle manufacturer, further investigation and additional evidence may be necessary to determine fault for the crash. Your attorney will likely work with a team of investigators and experts to identify all causes that may have contributed to the accident before proceeding to negotiate with the insurance company.
Minimizing Injuries
The insurance company may also try to minimize the severity of your injuries or claim they didn't arise from the accident. This is where getting immediate medical treatment and following up with your medical providers after a car accident comes in handy. Your Las Vegas car accident lawyer will be able to use your medical records and statements from your treating physicians to prove the severity of your injuries and track when they occurred. Your attorney may also bring in medical experts to testify on how the accident caused you to suffer these injuries. 
Fraud Suspicions
Insurance companies employ claims investigators who are charged with verifying the validity of claims. They are known to monitor victims' social media accounts for signs that victims are not really injured. Investigators sit outside victims' homes, watching for victims to participate in activities that aren't consistent with their injury claims. They may question neighbors, and even follow you to places you frequent, waiting for you to slip up.
Steps to Negotiate a Car Accident Settlement
These steps can help you negotiate a car accident settlement that is fair and appropriate.
Estimate the Value of Your Car Accident Claim
Knowing how much to ask for in a car accident claim is essential. When determining the value of your claim, consider the losses you've experienced until now, and the losses you are likely to experience in the future. For example, if you will require additional surgeries or will be unable to return to work because of the car accident, include those losses in your claim.
Gather Evidence to Support Your Claim
You will need to include evidence of the accident and your injuries when you send the demand letter to the insurance company. Evidence like medical records, photos of the crash scene, and bills and receipts will be vital when you negotiate your car accident settlement. Lack of evidence can prevent you from recovering fair compensation for your losses.
Initiate Your Personal Injury Claim as Soon as Possible After Your Car Accident
It's a good idea to initiate your personal injury claim as soon as you can after your car accident. Submit a detailed demand letter that outlines the accident and how it happened, the injuries you sustained, and how those injuries impact your daily life and your ability to work. Tell the insurance company how much money you are demanding they pay to cover your economic and non-economic losses. Since most insurance companies will offer significantly less than what a claimant demands, be sure to ask for between 25% and 100% more than what you would agree to in a settlement. The law demands that the insurer respond to your demand letter, whether they pay or not. They must communicate with you, giving reasons to support their stand.
Do Not Accept the First Settlement Offer from the Insurance Company
The insurance company is probably going to respond to your demand letter rather quickly. Unfortunately, their attempt to settle the claim quickly will likely be accompanied by a low settlement offer. Instead of accepting the first offer you receive, ask the insurance company to justify this smaller amount.
Emphasize Your Losses
Do not send a counter offer. Instead, back up your initial demand with emphasis on your losses. If you are unable to return to work because of the accident, for instance, reiterate the impact your lost wages has had, and will have, on your family. Discuss how your injuries will prevent you from enjoying activities you once enjoyed. Talk about the pain and suffering you've been forced to endure.
Know When to Hire a Personal Injury Attorney to Help You Negotiate a Car Accident Settlement
If the insurance company refuses to budge, it may be time to hire a personal injury attorney to help you negotiate a car accident settlement that is fair and appropriate.