Deadly Hit and Run Accident Are on the Rise in Vegas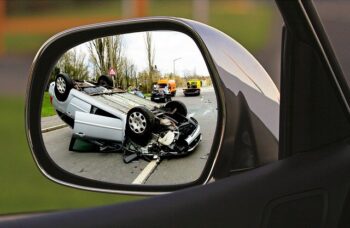 The number of fatal hit-and-run accidents is on a sharp rise in Las Vegas. In fact, these accidents are 450% higher this year than in 2020. As of May 6, 2021, the Metropolitan Police Department had probed 11 deadly hit-and-run cases. By the same time in 2020, the department had probed only two cases. The Metro traffic logs reveal that the department had probed nine deadly hit-and-run crashes in the whole of 2020.
The department believes that each of these accidents could have been avoided. Consequently, the department is advising motorists to embrace safe driving practices and pedestrians to comply with traffic laws to control this surge in hit-and-run cases.
Why Do Drivers Flee the Scene of the Crash?
According to the department, most of the drivers caught fleeing the scene are impaired. Other drivers flee the scene because they think they are at fault, which sometimes isn't the case. The department urges drivers to remain at the scene of the accident even when they think they are at fault. The decision of staying or fleeing an accident scene goes beyond felony charges. By remaining at the scene and calling the police, the injured accident victims can receive medical assistance right away, saving their lives.
Consequences of Fleeing the Scene of the Accident
In March 2015, Nevada introduced a law that bars drivers from fleeing the scene of the crash. Under the Nevada Revised Statute (NRS) 484E.010, parties involved in an accident that has led to bodily injury, damage to properties, or fatality should:
Stop their vehicles at the accident scene or as near as safely possible, and stay at the scene until all procedures spelled out in NRS 484.030 – exchanging information and offering assistance – have been completed.
Make stops without further obstructing traffic.
This law provides that a driver caught leaving the scene of a crash that has resulted in injuries, fatality, and/or property damages be subjected to a category B felony. Penalties are similar to those found guilty of DUI/DWI. They include a fine of between $2,000 and 5,000 and a compulsory sentence of between two and fifteen years in state prison.
Getting Legal Assistance
An injury attorney can help a victim of a hit-and-run accident establish liability for the accident and negotiate a reasonable settlement for his or her losses. The attorney can also defend the victim's right to the full extent of his or her damages.