Recent investigations of deadly apartment fires in Los Angeles and Las Vegas have revealed landlord negligence. If you were injured on rental property, and it wasn't your fault, you may be left wondering, "can I sue my landlord for negligence?"
When a landlord's action or inaction is careless and causes or contributes to a tenant's or guest's injury, he or she can be found liable for said injury in a personal injury lawsuit.
Examples of Landlord Negligence in Los Angeles and Las Vegas
In the Alpine Motel Apartment fire in Las Vegas, six people died, many others were injured, and 25 families were displaced in December 2019 when a first-floor unit caught fire and spread through the complex. After the fire, investigators found 16 code violations in the building, including missing smoke alarms and an exit door that had been bolted shut. However, information came to light that the building had a history of violations and had been without a fire inspection for the prior two years. This showed a pattern of negligence on the part of the landlord.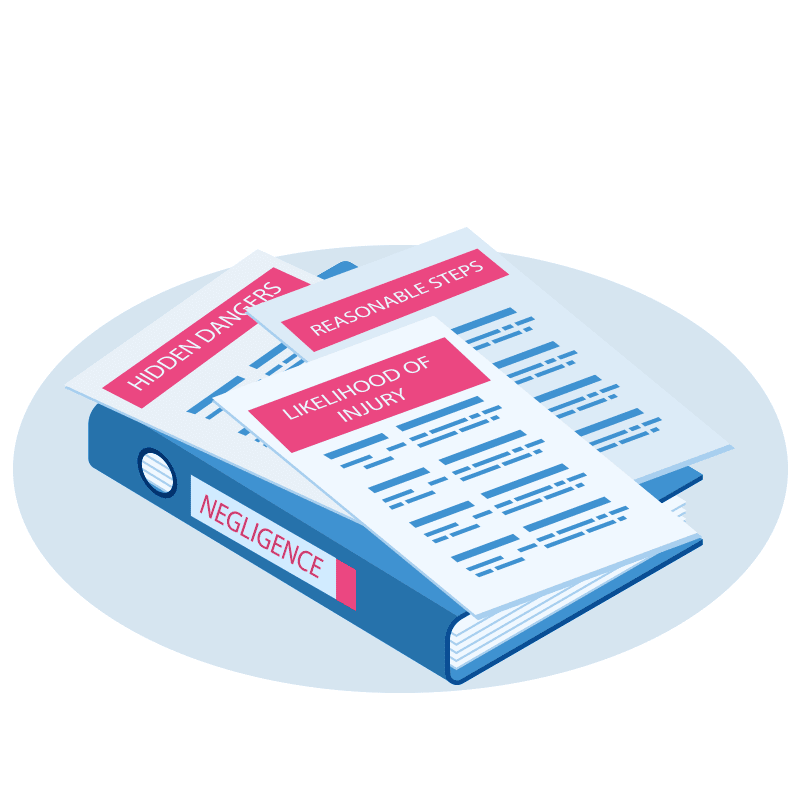 In January 2020, an injury victim of the Barrington Plaza Apartments in West Los Angeles filed a lawsuit after a fire. This suit seeks unspecified compensatory and punitive damages. It is alleged that the building's landlord ignored complaints from residents that included a lack of fire sprinklers, nonworking fire alarms, and unusable fire exits, among other basic safety issues. The January fire resulted in 14 people injured, including three firefighters, a gravely injured resident, and a resident left in critical condition.
Can I Sue my Landlord for Negligence?
In a personal injury case where a landlord is sued for negligence, the landlord negligence lawyer must be able to provide proof of negligence. That proof is evaluated by the court to determine if the landlord was negligent, which is possible to do even if the landlord did not intentionally plan to cause harm. Tenants must be able to prove that their landlord's carelessness is directly linked to the injury they sustained while on the property.
There are many factors that can contribute to a landlord's liability for a person's injuries. During a personal injury lawsuit, the court will consider the following factors when suing a landlord for negligence:
Whether the landlord had control over the dangerous situation
If the landlord notified tenants about hidden dangers that are hidden or not obvious
Whether a reasonable person would have foreseen an issue that could cause injury, such as a loose step that should have been repaired
The cost and feasibility of taking actions to reasonably address the dangerous condition
The likelihood that the problem could cause a serious injury if not repaired as soon as possible
Failing to take reasonable steps to prevent an accident from occurring
Consideration for Comparative Fault
Even when a landlord's behavior has met the thresholds of negligence, the injured tenant could be held responsible for their own actions. The court uses a comparative or contributory fault approach in allocating liability. If the tenant is found to have contributed to his injuries, the court could drastically reduce their monetary award.
For instance, if a tenant is found to be more than 50% responsible for the accident, he or she may not be able to pursue damages in a premises liability lawsuit. If the tenant is found to be less than 50% responsible for the accident, however, the victim is free to pursue damages. However, the court may reduce the amount of money he or she receives based on percentage of fault. For example, if you are determined to have been 20% at fault for the accident, you can only recover 80% of your losses. So if your damages are valued at $100,000, you can recover $80,000 from the defendant.