Under many circumstances, you can sue a nursing home for dehydration and malnutrition. According to studies, 30% to 70% of older people in healthcare facilities suffer from malnutrition, often with severe consequences.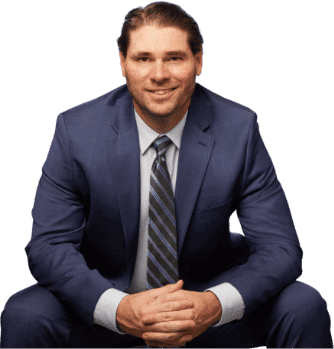 While dehydration and malnutrition can result from medication and the effects of old age, neglect is also to blame in nursing homes. By taking legal action with the help of a nursing home negligence lawyer in Las Vegas when such harm results from neglect, you may recover compensation for the damages incurred.
Can You Sue a Nursing Home for Dehydration and Malnutrition?
You can sue a nursing home for dehydration and malnutrition when these issues result from neglect or other maltreatment. Nursing homes must meet the resident's needs, including nutrition and hydration. The federal and state governments ban nursing homes from neglecting the residents and leaving them to suffer malnutrition and dehydration. If they fail to live up to those laws, the neglected parties have a right to sue for compensation.
Certain criteria must exist for you to sue a nursing home for dehydration and malnutrition. These include the staff neglecting the patient's nutritional needs intentionally or unintentionally, malnutrition and dehydration causing grievous harm to the resident, or the patient dying of lack of sufficient food or water.
Typically, you are not suing for dehydration or malnutrition, but rather for the neglect or carelessness that caused it. You are instituting legal action against the nursing home for shunning its duties and responsibilities towards the residents. Carelessness or neglect includes not feeding or hydrating the residents as needed and failing to respond to symptoms of dehydration and malnutrition in time to prevent serious or fatal adverse effects.
To recover compensation, the effects of the neglect must generally be significant or fatal. However, you can still take legal action against a nursing home even if the neglected person recovers from the injuries. You should report such duty of care breaches to the state government using the legal institutions provided.
Should you plan to sue a nursing home for dehydration and malnutrition, you may benefit from working with legal representation. A nursing home abuse attorney will investigate the issue on your behalf, compiling evidence to support your claim. Such evidence may include statements from other residents, visitors, or staff, as well as medical records and expert testimony.
Dehydration and Malnutrition in Nursing Homes
Nursing home staff is typically responsible for feeding, hydrating, and caring for the residents reasonably. They should know the needs of every patient individually and the type of care to offer whenever needed. However, dehydration and malnutrition are still present in these homes for the elderly due to both preventable and unavoidable reasons.
Dehydration and malnutrition can occur due to unavoidable reasons like age-related issues. The human body deteriorates with age, and some organs are more affected than others. Furthermore, some elders even desist from taking enough liquids since they are too weak to reach the water.
Whatever the patient's condition, the nurses should ensure that he or she is well-fed and hydrated. Part of this involves feeding the patient. Those who are too weak to feed themselves should be fed, and the drip bottles should be filled with intravenous fluids for proper hydration.
If the patient refuses to eat, the caregiver should investigate the reason and then take corrective measures. This involves working with the resident's healthcare team, changing the diet, making the food more flavorful, and convincing the patient verbally. Also, the patient should be given medication to alleviate the lack of appetite, when appropriate and medically prescribed.
Signs and Symptoms of Malnutrition and Dehydration
When nursing home residents become malnourished or dehydrated, they may display various symptoms. Knowing what to watch out for may help people look out for their loved ones and address potential issues or neglect right away. Here is what to look out for if you suspect a loved one is experiencing dehydration and malnutrition:
Oral Symptoms
The resident could have excessive redness in the mouth or canker sores. Also, look out for white patches on the tongue and cheeks of the malnourished resident.
Debilitated Muscles
Part of the reason why a patient will be bedridden is a lack of enough nutrition. A person who hasn't eaten for long doesn't have the energy to move around. Also, the muscles will be excessively flaccid because the body consumes itself when it runs out of food.
Visual Symptoms
The family members should be on the lookout for swollen corneas and eye redness. If you rule out other possible causes, undernutrition might be the culprit. This can affect the patient's vision negatively.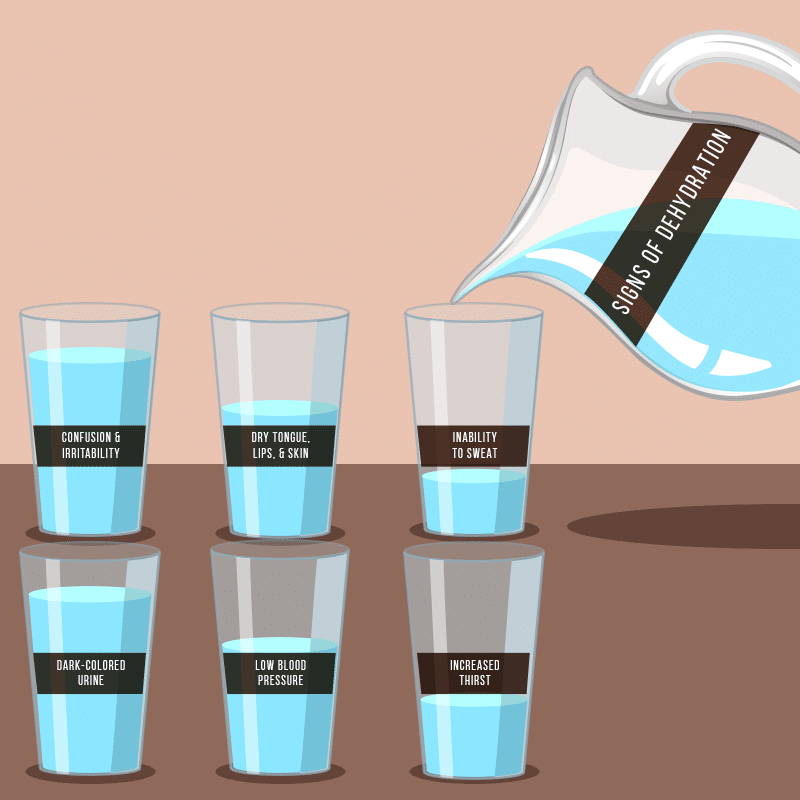 Signs of nursing home dehydration include, but are not limited to:
Confusion and irritability
Sticky tongue, dry lips, and skin
Inability to sweat
Dark-colored urine
Low blood pressure
Increased thirst
Senior citizens are at increased risk of malnutrition and dehydration. Some have difficulty swallowing due to dysphagia and other throat conditions. Others have dental issues, so they avoid eating because they cannot chew. All these conditions and many more inhibit the patient's ability to consume enough food and drinks.
Preexisting conditions such as dementia, cancer, infections, and diabetes can significantly increase the chances of dehydration and undernutrition. Furthermore, prescribed medications to treat these and other conditions draw excess body water and decrease appetite.
Mental issues are also to blame for dehydration and malnutrition in nursing homes. Take, for instance, a patient who fears he might fall off the bed on his way out. He might desist from consuming enough fluids, so he doesn't have to climb down the bed too often on his way to the washrooms.
Undernutrition in a nursing home can open the door to other health problems, including:
Poor wound healing
Seizures
Decreased bone mass
Muscle weakness
Extreme weight loss
Increased death risk
For nursing home residents, the caregivers are their first line of defense against poor nutrition and dehydration. The patients' families delegated the duty of care to them. You can sue a nursing home for dehydration and malnutrition when they breach this duty of care.
What Are the Signs and Symptoms of Nursing Home Neglect?
Allowing dehydration and malnutrition in residents is one of varying types of neglect that sometimes occurs in long-term care residences. While their loved ones may not tell them that this or other types of mistreatment are happening, some signs may indicate they should watch closer. Families who have loved ones in nursing homes can look out for the following indicator of nursing home neglect:
Mobility Issues
Nursing homes should have plans and policies to keep patients in good physical shape, which includes the ability to move around. Neglected residents often spend their days lying on their beds or in wheelchairs. Their joints may be stiff and sore, and the patient lacks good balance during walking.
Poor Personal Hygiene and Unsanitary Living Conditions
Caregivers should help the residents maintain personal cleanliness by bathing, brushing their teeth, and wearing clean clothes. Those who are bedridden should be bathed regularly, and their bedding changed. The nursing home should have enough staff members to serve all the residents.
The compound and clothes should be clean. The living quarters should be cleaned regularly. Dirty floors, food remains on tabletops, and foul smells are signs of neglect.
Mental Problems
Neglect can trigger emotional and mental issues. Irritability, anxiety, anger, and resentment toward some staff members can signify nursing home emotional abuse. Constant neglect can stir stress, which can lead to full-blown depression if not checked in time. Furthermore, some residents may have suicidal tendencies and distance themselves from family members and friends.
Unexplained Injuries
A neglected patient will often have new injuries whenever you visit them, and the nursing staff might not know how it happened. An example is bone fractures, scrapes, cuts, bruises, and swellings. The management and individual caregivers should ensure that the patients are safe.
Unexplained injuries are signs of nursing home neglect and indicate a lack of sufficient staff members to keep the patients from self-harm. Worse still, the caregivers might keep quiet about the issue, hoping the patient will recover before your next visit.
Nursing Home Dehydration and Malnutrition Lawsuits
It is good to reiterate that you can sue a nursing home for dehydration and malnutrition. However, it will be under the umbrella of nursing home neglect and abuse. Remember that nursing homes are banned by federal and Nevada state laws from neglecting residents. Your elder abuse attorney can invoke the law to demand compensation from the nursing home.
Please note that the burden of proof lies on your shoulders when seeking financial compensation for the abuse and neglect of a loved one. For instance, you could show how the caregivers failed to notice the patient's dehydration or how they failed to act in time. Furthermore, you could point out injuries the patient sustained, and the caregivers failed to explain satisfactorily.
The fact that the resident suffered dehydration means someone slept on their job. It points out neglect, which is punishable by law. Your lawyer should work with medical practitioners to show that severe dehydration is the direct cause of death.
Suing a Nursing Home for Dehydration and Malnutrition
First off, you require the services of an elder abuse attorney when instituting legal proceedings against the nursing home. This is because abuse and neglect cases are complex and difficult to prove. A Nevada nursing home abuse attorney can interview the staff and examine medical records to find evidence of neglect.
Once he or she has established the facts, go ahead and sue. Under the nursing home neglect and abuse laws, you can sue for damages, including the loss of opportunity to enjoy life, accumulated medical bills, mental anguish, and pain and suffering.
If malnutrition and dehydration caused the death or severe injuries of your loved one, you have a solid case to present before the jury. It is even possible to recover punitive damages from the nursing home if the extent of the negligence is shocking. However, this is very rare.
If successful, your family will get financial compensation for losing a loved one due to neglect or abuse in a nursing home.
Wrongful Death
Hundreds of wrongful death lawsuits are filed every year due to nursing home neglect. Dehydration and malnutrition are often listed as the factors that cause fatalities. In some of these cases, the nursing staff failed to detect dehydration and act in time, causing the patient's death.
Typically, the dehydration allegations often go along with infections and unexplained injuries. It all points to the staff's failure to care for the residents properly.
If you suspect foul play in the manner a loved one died in a nursing home, a Las Vegas elder abuse attorney can investigate your case to find grounds for litigation. He or she knows which evidence to collect and how to get it. You can then sue the nursing home for malnutrition and dehydration.
Medical Malpractice
You can also sue the nursing home for medical malpractice if your loved one suffers from undernutrition and dehydration. Some nursing homes also double up as healthcare facilities. They are liable for medical malpractice if they fail to attend to the patient promptly.
Some bedridden patients are too sick to take oral liquids. They depend on direct injection of IV fluids into their body using a drip bag. If the nurses failed to replace the drip bag when it ran dry, and the patient suffered dehydration, you can sue for medical malpractice.
Remember that a patient can become malnourished due to existing medical conditions such as cancer and diabetes. If the diseases are not treated, they could lead to disability or fatalities. Other times, the nurses may administer the wrong medication or cause an overdose, killing the patient.
All these amount to medical malpractice. You could sue a nursing home for dehydration and malnutrition if such failures in the duty of care provided lead to these conditions, and consequently, adverse health conditions.