How to Get Medical Treatment While You Wait on a Car Crash Settlement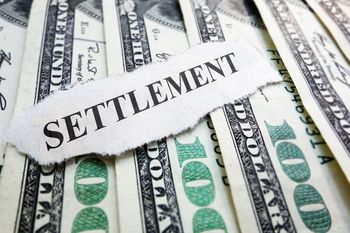 Personal health insurance coverage, Medicare or Medicaid coverage, and personal auto insurance coverage can take care of medical costs while a car accident victim waits for a settlement. Failure to seek treatment on time could make the injuries go from treatable to permanent conditions or even permanent disabilities. Even if a person isn't in a position to pay up-front, he or she can still seek medical attention and see how these options can take care of initial medical costs.
Personal Health Insurance Coverage
Personal health insurance coverage is arguably the most common option for medical care when cash is low. It covers medical expenses regardless of fault. The best part of this option is that no third-party gatekeeper will interfere. Personal health insurance can cover ambulance costs, emergency room care, surgery, and examinations by specialists. It can also cover hospital stays, X-rays, CT scans, and more.
Medicare and Medicaid Coverage
A Medicare or Medicaid coverage helps provide medical assistance to individuals with low income. The catch with these medical assistance options is that they don't cover all medical costs. Depending on the policy, exclusionary clauses may keep the injured party from receiving full coverage for treatment.
Auto Insurance Coverage
Personal auto insurance coverage provides compensation and medical coverage in case of car accidents and collisions. The payment received from an auto insurer works like a supplement to other forms of personal injury compensation, such as workers comp and no-fault benefits. An accident victim can receive payment without having to submit a claim from the liable party through a subrogation against the liable party's insurance provider or a direct settlement with the liable party.
A Las Vegas car accident lawyer can analyze crucial documents and present convincing evidence to prove liability in the car accident claim. The lawyer can communicate with the insurance adjuster for the liable party (or parties). The lawyer can also negotiate a reasonable settlement with the liable party's insurance adjuster.
Subrogation
Subrogation refers to a right that allows most insurance carriers to legally recover damages incurred by the insured from a third party. In most instances, the accident victim's insurance carrier settles the victim's claim for damages directly. The insurance carrier then pursues reimbursement from the at-fault party or the at-fault party's insurance provider. The insured accident victim obtains compensation on time, then the insurance carrier brings a subrogation claim against the at-fault party.