Injury Lawsuits Surface: Was Your WiFi Camera Hacked?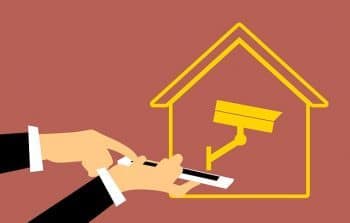 Security camera manufacturers need to do more to prevent customers from falling victim to hackers. People rely on WiFi cameras for security. However, users are at risk for having their privacy violated when these devices are hacked. This puts them and their family at risk and opens manufacturers up for possible injury lawsuits.
Too Little Too Late from Camera Manufacturers?
Recent lawsuits have been filed against WiFi camera manufacturers by families whose cameras have been hacked into. The plaintiffs in these lawsuits claim multiple incidents have occurred across America and that Ring is not doing enough to protect its customers.
In some of the incidents that the plaintiffs described, hackers were able to spy on their children and harass and threaten them. One plaintiff claimed that the bad actors demanded ransom money. Another hacker knew the customer's address and that she had four little girls because he was watching them in their bedrooms.
After investigating customer claims, Ring claimed that the plaintiffs did not sufficiently secure their devices and networks with secure usernames and passwords. The plaintiffs contended that they used unique and complex passwords as recommended but were still hacked.
In response to security concerns and pending lawsuits, Ring has announced that it will switch two-factor authentication from being an optional setting to the default setting on its new devices going forward. This will be done because security experts say that this will make it more difficult to hack the cameras.
When activating or deactivating Ring cameras, users will need to enter their passwords and their mobile phone number for use for two-factor authentication. Ring's app will then text a six-digit code to the user's cell phone that will need to also be entered into it.
How Can Users Prevent Their Cameras from Being Hacked?
Once a hacker has gained access to a WiFi security camera, he or she could gain access to anything connected to the home's network and cause additional damage. Therefore, customers should do what they can to prevent their camera's from being hacked.
Aside from using two-factor authentication, users need to use complex passwords that cannot be guessed and are different from manufacturers defaults. It is a better idea to go with devices from manufacturers that are well known. Upgrading to a cloud-based system adds security to the device because these systems are quicker to run software updates to patch vulnerabilities. Users should also make it a practice to check for security updates for their devices every few months to help prevent security breaches.