Injured in a Tour Bus Crash?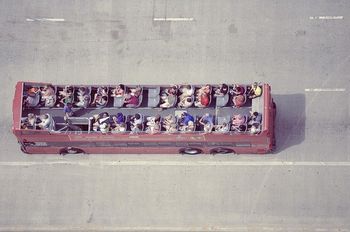 If a tourist suffers injuries in a tour bus crash, he or she may hold the tour bus company liable for the injuries. The tour bus company is legally responsible for the negligent actions of its driver, as the driver is a staff member and representative of the company. The injured party must demonstrate that the tour bus company failed to take adequate safety steps to keep its customers safe to recover damages.
Common Causes of Tour Bus Accidents
Tour bus accidents occur due to a wide array of reasons that can make tour companies liable. They include:
Overcrowding in a tour bus, which prevents seat belt use and causes a commotion among passengers
Poorly maintained buses, which can result in fatal crashes that could have been reasonably avoided
Unqualified drivers hired by the tour bus company. In such a case, the tour bus company may be held liable for the damages suffered by its customers.
Reckless driving acts like exceeding speed limits and overlapping
Taking Appropriate Steps After a Tour Bus Accident
Seeking medical assistance is the first course of action that a tour bus crash victim should take. He or she should immediately contact emergency medical responders if the responsible tour bus staff members are injured, killed, or are unwilling to make emergency calls. The crash victim should get medical checks involving back, spine, and head injuries even when he or she thinks the injuries are minor. These injuries usually show symptoms after several days or weeks and may hurt the chances of the victim recovering compensation if they aren't addressed immediately after a crash.
Crash victims should obtain the contact information of other tourists involved in the accident and witnesses on the crash scene. They should also take time-stamped photographs and videos of the crash scene.
Suing a Tour Bus Company
To sue a tour bus company, the crash victim must file a claim for the full extent of his or her damages. The claim must spell out the legal theory and facts of the injury case. The victim must file the legal claim together with a summons in the relevant court. He or she must then present the tour bus company with a certified copy of the claim and summons. A car accident lawyer can help the crash victim demonstrate each element of the claim against the tour bus company.