Was Negligence Involved in Your Stairway Fall?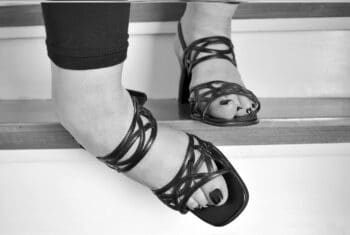 Many stairways falls happen when property owners fail to address unsafe conditions on their premises. Absent or insufficient railing, defective stairs, torn or loose carpet, and many other dangers can cause someone to slip and fall. Many stairway-fall victims sustain serious injuries that significantly affect their ability to work or engage in daily activities.
Stairway Falls Are Common and Dangerous
Stairway falls are more common and dangerous than many people think. Data on the Consumer Product Safety Commission shows that stairways account for most product-related injuries that happen in the United States. A fall on stairs can result in severe injuries, including:
Concussions and head trauma
Fractures and broken bones
Internal injuries
Ankle, knee, wrist, and shoulder injuries
Spinal injuries
Paralysis or death, especially in extreme cases
These catastrophic injuries may require costly medical care, several surgeries, prolonged physical therapy, and the use of medications for a long period. They may also prevent injured parties from working or performing daily activities. An injury attorney can collect evidence, obtain eyewitness accounts, and prove liability to make sure a person who suffers staircase accident injuries because of a property owner's negligence gets maximum compensation.
When Are Property Owners Legally Responsible for Stairway Falls?
Property owners owe visitors the duty of maintaining safety in all areas of their premises, including stairways. Sadly, many stairway accidents happen because property owners don't honor this duty of care. The following are examples of negligent actions by property owners that can result in staircase falls:
Icy or Wet Outdoor Stairs  
Property owners must build and maintain outdoor stairs in such a way that ice or water doesn't accumulate excessively on the staircases. If someone suffers a staircase accident injury because of an extra accumulation of ice or rain on the stairs, the property owner may be held legally responsible.
Slippery Surfaces
Stairs made of slippery tiles or extremely polished wood surfaces are also likely to cause staircase accidents. In this case, the property owner may be liable for compromising safety for beauty.
Missing Handrails
If a person slips and falls on staircases that should consist of a handrail, but don't, and the fall happened because of a missing handrail, he or she can hold the property owner liable for the injuries sustained.
Unsafe Boards on the Staircase
If a visitor falls on a staircase that consists of rotting or loose boards, the owner may be legally responsible for his or her injuries.