Nursing Homes Face Further Staffing Shortages with COVID Variants on the Horizon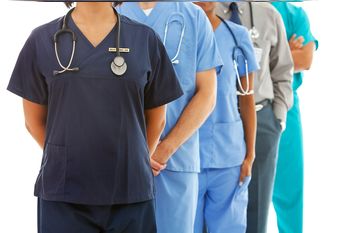 The United States is currently experiencing a certified nursing assistant shortfall of approximately 200,000. The rising number of unvaccinated assistants diagnosed with the new COVID-19 variant and forced to quarantine has made the situation even worse. That was the key message from CEO Lori Porter of the National Association of Health Care Assistants who spoke during the LeadingAge COVID-19 webinar on June 28, 2021.
Potter said that neither lamenting nor throwing a generous amount of money at prospective employees will resolve the twin crises. She added that regular higher pay and more favorable benefits have remained slippery for many because of Medicaid pressures.
Severe Staffing Shortages
The American Health Care Association published the findings of a recent survey that shows 94 percent of nursing homes in the U.S. are struggling to hire staff. The survey targeted 616 nursing centers and 122 assisted living facilities around the U.S. The four other main findings include:
Almost three-quarters of nursing homes and over half of assisted living facilities stated that their staffing shortage situation has worsened compared to 2020.
Over half of facilities are continuously trying to hire registered nurses, licensed practical nurses, certified nurse aides, dietary specialists, and housekeeping staff.
A large percent of providers believe higher pay and better benefits are key to hiring and retaining staff.
Over half of facilities in 2020 stated that staff in crucial positions, including certified nursing assistants, dietary specialists, and direct caregivers, had resigned.
Porter urged providers to redefine their individual recruitment efforts to fix mistakes and come up with better messaging. She also recommended a federal recruitment campaign. On top of improving pay and benefits, providers should also find a way to sell emotional benefits to potential employees. They should, for instance, give them a reason to want to be part of the bigger picture.
Consequences of Staffing Shortfalls
Shortage of nursing home staff has led to poor quality of care to residents, increased workloads and stress levels for the understaffed workforce, higher COVID-19 cases, and increased staff turnover. Staffing shortages in nursing homes expose residents to injuries, illnesses, and even death. Consequently, understaffing in nursing homes amounts to negligence and also grounds for a malpractice lawsuit. A nursing home negligence lawyer can help a person whose loved one sustained an injury or got killed because of nursing home neglect sue the nursing home for malpractice.