Holding Nursing Homes Liable for Sepsis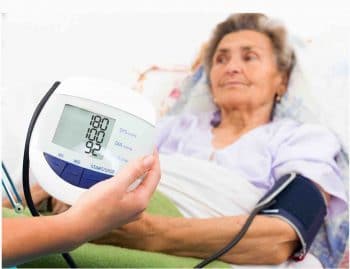 Sepsis is a serious medical condition that causes pain and suffering and is often fatal. This condition is frequently a result of failure to provide proper care to residents who are most at risk due to underlying health conditions. Nursing homes have a duty of care to ensure patients receive proper treatment.
Causes of Sepsis in Patients
Sepsis is an infection in the bloodstream that can develop when a patient has an untreated infection. Infections may be caused by unattended bedsores, urinary tract infections, poor infection control with medical devices such as catheters or unsterile IVs, respiratory infections, or pneumonia. As the patient's body attempts to fight the untreated infection, an unhealthy inflammatory response can occur. This response can result in septic shock.
Recognizing Sepsis Symptoms
Family members may not immediately notice the onset of sepsis, especially when visitation of loved ones is limited. Additionally, the patient may be unable to articulate to caregivers that there is something wrong. Noticeable symptoms include a sudden loss of appetite, fever, rapid breathing, increased heart rate, change in mental state, or an infection that has not improved.
Failure to prevent bedsores and poor infection control are the leading causes of infections in nursing homes. Sepsis-related care is the most common reason for transferring patients from nursing homes to hospitals. When caught at an early stage, sepsis can be treated. Therefore, it is important for caregivers at nursing homes to quickly detect signs of infection and provide adequate treatment.
Acting Against Nursing Home Negligence
To protect elderly loved ones, concerns regarding the health and care of the individual should be promptly reported to caregivers. If the nursing home does not take quick action, a complaint should be filed immediately. Suspected nursing home abuse or negligence in Las Vegas should be reported to the Bureau of Health Care Quality and Compliance.
Proving nursing home negligence is not an easy process. There are four elements of negligence that claimants need to prove in court:
The nursing home had a duty of care to the patient
The nursing home breached the duty of care by being negligent or abusive
The patient suffered harm as a result of neglect or abuse
The patient suffered damages of either financial or non-financial losses, such as expenses for medical treatment, permanent injury, or wrongful death