Nursing Homes Are Failing to Report Abuse and Neglect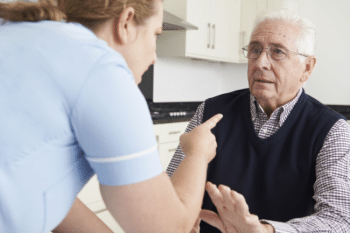 Many nursing homes fail to report instances of abuse and neglect so residents and their family members don't know the true record of the facility. When nursing homes fail to protect residents from potential hazards, their negligence places people in danger. Family members and caregivers should always report suspected abuse to the authorities and ensure proper corrective actions are taken.
Unreported Abuse
It is estimated that thousands of serious instances of abuse go unreported by nursing home facilities each year. This occurs even though state and federal regulations require these entities to report incidents such as rape, assault, theft, etc. Audits conducted by the Health and Human Services inspector general showed that in 2016 alone, roughly 6,600 cases of elder neglect and abuse that affected 6,200 nursing home residents were not reported. This amounted to roughly one in every five instances of abuse serious enough to require a trip to an emergency care facility.
Mandatory reporting is not occurring as required by law. This is happening at a time when incidents of elder abuse are rising at a rapid rate. The lack of adherence to reporting requirements places elderly residents at risk of serious injury and harm at the hands of bad actors who go unpunished for their actions. It also means facilities that are negligently harming patients are not paying the fines they should, and patients are paying the penalty with their health and safety.
One reason cited in the inspector general's report is that nursing home operators and staff are unclear on the reporting requirements. However, ignorance of the law is not a valid defense. Nursing home operators have a duty of care to understand the requirements and to train personnel regarding what incidents need to be reported, and what steps need to occur when a patient is injured under their care.
The Importance of Mandatory Reporting
Mandatory reporting creates a record of abuse and dangerous operating practices. This allows facilities to retrain personnel, improve oversight, or terminate the employment of personnel who wilfully harm patients. It also creates a record that patients and their loved ones can use as evidence. Combined with video surveillance, eyewitness statements, medical records, etc., this allows victims to pursue legal action against the nursing home operator, individual employees, residents, or others who cause them financial, physical, or mental injury.