Profits over Patients: Johnson & Johnson in the Spotlight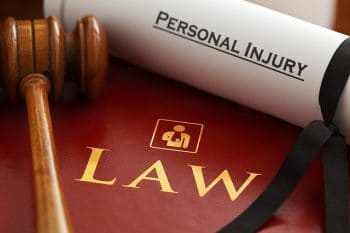 Johnson & Johnson is a household name whose management and business practices put profits ahead of patient safety. The company's disregard for patient well-being resulted in the loss of life and loss of quality of life for many people who depended on their products. Across the country, the company has been ordered to pay billions in settlements this past year alone and there are multiple cases still pending.
Asbestos in Talc
In October, Nancy and Phil Cabibi were awarded $40.3 million after Nancy was diagnosed with mesothelioma. This rare cancer was the result of contact with Johnson & Johnson's baby powder and shower products. The company allegedly knew these products contained unsafe levels of asbestos contamination. As with most mesothelioma patients, Nancy has undergone multiple rounds of chemotherapy, immunotherapy, radiation therapy, and other treatments to slow the spread of this deadly cancer.
Asbestos contamination within the company's products was well known and company officials have long attempted to cover it up. There are currently more than 15,000 talc-related lawsuits pending against the company. It is likely that more will be filed in the coming years as an increasing number of people begin experiencing symptoms of asbestos exposure.
Boys with Breasts
Nicholas Murray was awarded $680,000 in actual damages and $8 billion in punitive damages in his lawsuit which claimed that Johnson & Johnson's antipsychotic drug Risperdal caused him to develop gynecomastia. Specifically, the court determined that gynecomastia is a side-effect of the main ingredient, risperidone, and was not listed in the potential warnings. While the company is expected to appeal this verdict, it does show that juries are not afraid to hold Johnson & Johnson, as well as other pharmaceutical companies, accountable for the damage their products cause.
Pharmaceutical Liability
Pharmaceutical companies have a long history of failing to properly warn the public of the risks posed by their products. Whether through false advertising, mislabeling, masking test results, or negligence, these companies are liable for the side-effects, physical injuries, and loss of life that their products cause. Victims can pursue product liability claims, personal injury claims, and wrongful death claims against companies such as Johnson & Johnson who value profits over patient outcomes. In fact, these recent settlements show that such a callous business strategy has very costly results and juries are holding them accountable for their actions.