Nursing Home Staffing Shortages Are Crippling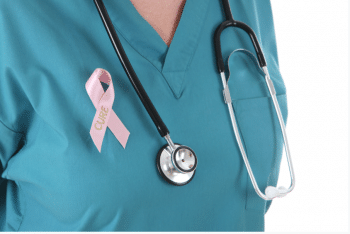 Nursing homes in the U.S. reported the highest staffing shortages between May and December 2020. This development caused one consumer watchdog to caution that a disaster in the long-term care sector may be in the offing.
The total percentage of nursing homes that experienced a shortfall in at least one staff category surged from 19.9% to 22.8% from May to December 2020 respectively. That's one of the findings of a recent report prepared by the U.S. PIRG Education Fund.
Shortages Per Staff Category
Aides Shortage
Shortfalls of aides were the most common problem among all nursing homes analyzed. The total percentage of homes affected by shortages of aides increased from 17.4% in May to 20.6% in December. Aides comprise nurse aides, medication technicians, certified nursing assistants, and medication aides.
Nurses Shortage
Shortfalls of nurses were also worse, with the percentage of affected nursing homes rising from 15% in May to 18.5% in December. Nurses consist of registered nurses, vocational nurses, and licensed practical nurses.
Clinical Staff Shortage
Shortfalls of clinical staff weren't that bad, with the number of nursing homes affected increasing from 2.3% in May to just 2.6% in December. Clinical employees comprise physicians and physician assistants. Nurses with more training and power compared to other nurses may also fall in the clinical staff category.
Why Nursing Home Staffing Shortages Got Worse
Nursing homes were overwhelmed by COVID-19, which exposed and exacerbate the existing staffing shortage problem through the following ways:
COVID-19-infected employees had to stay home.
Some nursing home employees resigned or took time off to take care of their young kids whose daycare centers and schools had unexpectedly closed.
Other workers took unpaid leaves or resigned to look after their loved ones who had contracted COVID-19.
Asymptomatic employees were required to self-isolate at home, which is an effective strategy to lower the spread of COVID -19 but also lowers staffing levels.
Understaffing Amounts to Negligence
Nursing homes are legally required to maintain adequate competent staff members to tend to residents continuously. Consequently, failure to maintain enough staff counts as negligence. Nursing home neglect can result in a wide array of injuries, such as broken bones and bedsores. An elder neglect lawyer can review the case of a senior who has suffered injuries due to nursing home neglect and let him or her know the available legal options.