Financial Abuse in Nursing Homes: Is Your Loved One at Risk?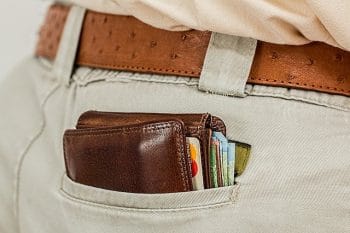 Residents in long term care facilities are vulnerable to financial abuse. There are many warning signs for family members to look for when identifying this type of abuse. When abuse is suspected, it should be brought to the attention of the facility's director and reported to legal authorities.
How to Recognize the Warning Signs of Financial Abuse
An elderly person who is aware of possible financial abuse may be too embarrassed to say anything to his or her family. A nursing home resident, especially one who suffers from cognitive impairments, might not even realize he or she is a financial abuse victim. However, there are signs that family members can look for to help identify possible abuse, such as:
Notices arriving from collection agencies
Bank account balances are lower than expected
The elderly individual is worried about money
There is a change in spending habits
What is Considered Financial Abuse?
There is no limit to how the financial abuse of the elderly can occur. In facilities, many people may come and go from a nursing room patient's room as patients have little privacy. A caretaker or visitor could easily steal unsecured money, jewelry, or other belongings from residents and remain undetected.
If the resident has maintained some control of personal finances, he or she may have possession of a checkbook, some cash, or credit cards. The abuser could use these items until it is noticed that something is amiss with the individual's finances, such as maxed out credit limits or overdrawn bank accounts. Personal identity theft can occur when a person uses the patient's personal and financial information to fraudulently open credit accounts. Debt can then be acquired in the victim's name and savings can be accessed and drained.
A vulnerable elderly individual may be intimidated into transferring assets to the abuser. The patient might be tricked into giving assets away by unwittingly transferring ownership of investments, bank accounts, or other assets to another person.
Who Commits Financial Abuse?
It is easy to think that a stranger would be the most likely to commit elder financial abuse. However, abusers are often identified as the people who are the closest to the individual, such as trusted relatives, friends, caretakers, spiritual advisers, or financial professionals.