Nursing Home Fight Club: When Staff Encourages Resident to Resident Abuse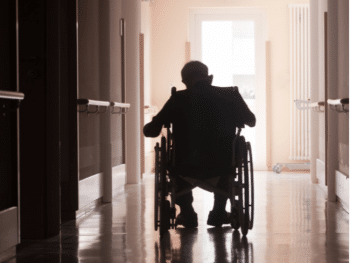 When nursing home staff members encourage resident to resident abuse, the facility may be liable for injuries. Residents with severe cognitive disabilities such as Alzheimer's or other types of dementia are most vulnerable. Healthcare facilities and caregivers have a duty to protect the patients in their care.
Nursing Home Staff Ran a "Fight Club"
Recently at a North Carolina nursing home, three staff members were arrested for operating a "fight club-style operation." involving the facility's residents. All were charged with assault on an individual with a disability. This facility specialized in the care of Alzheimer's patients. The accused staff members set up fights by encouraging dementia patients to fight each other. In one incident, one of the accused allegedly assaulted one resident by shoving him during a fight.
Videos taken by the staff served as evidence that fights occurred while the employees cheered residents on. The accused staff members did not attempt to break up fights as victims screamed for help.
Assault Is Common in Nursing Homes
It is estimated that one in ten elderly patients will fall victim to some type of abuse each year, including assault. Often associated with punching or hitting, nursing home assaults also include:
Physical contact involving pushing, kicking, pinching, or slapping
Use of physical or chemical restraints
Unnecessary confinement
Rape or sexual assault
Unnecessary force
Patients with Alzheimer's or dementia are less likely to be able to report assault incidents to authorities or call for help. Because of this, they are often targeted for abuse.
Preventing Nursing Home Abuse
It can be difficult to determine whether an elderly loved one has experienced an assault in a nursing home. They may be too afraid or even incapable of telling their family members or other caregivers that they have been assaulted.
While family members cannot always be there to protect their loved ones, there are things they can do to help prevent assault and abuse in nursing homes. Visiting as often as possible and during different times of the day gives the family an opportunity to observe their loved one's care. It also gives insight into how the staff operates and whether there is enough staff, including nurses available. Unexplained bruises or lacerations, emotional disturbances, and torn clothing may be signs a resident has been abused or assaulted.