Mohave County, Arizona: Home to the Most Dangerous Highway in the Country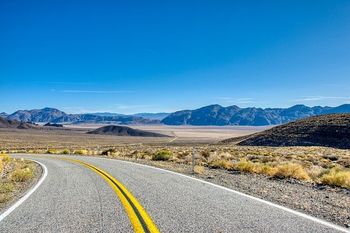 US 93, a well-known roadway that stretches from Phoenix, Arizona to Las Vegas, Nevada, is ranked as the deadliest highway in the nation. The stretch that runs through Mohave County is predominantly the most dangerous.
Data on the consumer website Value Penguin shows that the road had 70 fatal crashes with 90 deaths from 2010 to 2016. Besides the high crash rate, the wait time for emergency medical services (EMS) on this highway is ranked fourth longest in the country.
Preventing Crashes on US 93
The Arizona Department of Transportation reports that driver behavior contributes to 94% of all accidents on US 93. This data shows that drivers have a crucial role to play in their safety and the safety of other road users. Although it's hard to prevent every accident from happening, drivers can take certain steps to minimize the risk of getting into deadly motor vehicle crashes.
Avoiding Drinking and Driving
Avoiding driving after a night of drinking and fun in Las Vegas is a wise decision. In fact, it saves a driver from breaking the law. Drunk driving accounts for more than 10,000 fatalities per year. Drivers should keep in mind that buzzed driving is considered drunk driving.
Avoiding Distractions While Driving
Drivers should always stay alert while driving. They should always maintain their eyes on the road and their hands on the wheel. They should avoid checking their phone or fiddling with their radio dial while driving. Keeping the phone in the trunk and turning on the radio before hitting the road is recommended.
Observing All Road Signs
The National Highway Traffic Safety Administration (NHTSA) reports that speeding causes about 10,000 fatalities every year and contributes to 18% of car crashes and over 27% of all traffic deaths. Observing the speed limit can significantly reduce crashes and fatalities.
A driver involved in an accident caused by another motorist who was speeding can sue the at-fault person or claim damages from that driver's insurance provider. A car accident lawyer can collect information required to recreate what took place and demonstrate that the driver that caused the accident was speeding.
Maintaining the Car Regularly
Taking shortcuts on car maintenance is dangerous. A driver should ensure his or her brake pads and tires are in good working condition at all times. He or she should also regularly check oils and fluids to ensure the engine is functioning well.