Were You Injured by a Corporation in Nevada?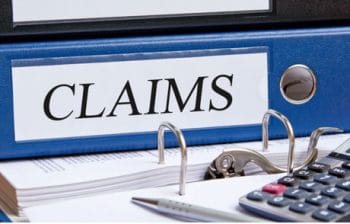 Corporations can be held liable when their negligence causes injuries or deaths. Injury attorneys often help people file products liability claims, sue for negligent security, and file injury lawsuits for slips and falls. However, there are differences between suing an individual and suing a corporation.
Filing a Lawsuit Against a Corporation
The first thing plaintiffs need to do is to name the corporation in the lawsuit as the defendant. This is followed by a summons and complaint wherein the plaintiff states the facts and grounds for the lawsuit. Thus, the process is practically the same as filing a lawsuit against an individual.
The corporation does not have to be based in Nevada. The law states that the corporation must merely do business in the state. The plaintiff's attorney should first establish the proper entity and address so that corporate representatives can be served notice of the lawsuit.
Corporations are subject to the same laws that businesses and private individuals must adhere to in Nevada. If the corporation acts negligently, they are liable for the personal injuries, wrongful deaths, and property damage their negligence causes.
The courts tend to hold corporations to a higher standard than private business owners or individuals. For instance, the law requires corporate entities to properly maintain their facilities and structures, and thoroughly inspect products at every stage of production. Further, product liability laws are very clear in establishing corporate liability for unsafe products.
Challenges of Suing a Corporation
Many plaintiffs are intimidated when filing claims against a corporation such as Johnson and Johnson. Even when the evidence is clear, corporations often choose to fight the claim rather than settle. Many will do everything possible to make it difficult to recover compensation. Some will object to discovery requests, file motions for summary judgment, request the case be moved to federal court from state courts, and hire experts to refute the plaintiff's claim.
These are common tactics, and while they can prolong a case, there are ways to counter them. Thus, while there are additional challenges that can arise when suing a corporation, plaintiffs should not allow these to dissuade them from pursuing the compensation they are entitled to recover for their pain and suffering, lost wages, medical expenses, and loss of quality of life.