Over 80% of Nevada Nursing Homes Have Infection Control Deficiencies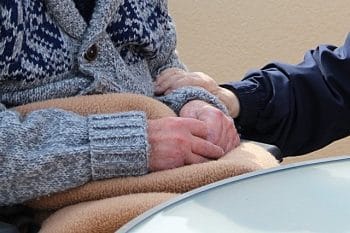 According to Medicare data, over 80% of Nevada nursing homes failed to meet the federal standards for infection control for the past three years prior to the COVID-19 pandemic. The elderly, especially those in poor health are most at risk for suffering more severe symptoms of infections like COVID-19. Nursing homes are required to address deficiencies in their infection controls. Depending on the seriousness of offenses, facilities could be subject to fines if not resolved and lawsuits from those who suffer because of their negligence
Problems with Infection Controls Before COVID-19
Before COVID, nursing homes in Nevada were already battling with influenza and antibiotic bacteria like methicillin-resistant Staphylococcus aureus (MRSA) that can also be fatal.
Efforts to improve infection-control efforts are often hampered by the nursing home industry's deficits. This includes:
Keeping infected residents away from others
Frequent turnover of staff
Temporary or new employers are unfamiliar with the facility's protocols for infection control
Potentially infected workers coming to work because of limited time-off benefits and low pay
Even if nursing homes were able to prevent workers from coming to work sick, they could be severely understaffed if replacements are unavailable
CMS Infection Control Rules
The Centers for Medicare & Medicare Services requires long-term care facilities including nursing homes to follow their infection-control rules that were updated and expanded in 2016. CMS requires that each facility appoints one person to be in charge of infection control. That employee is required to complete specialized training and work either full or part time at the facility to oversee infection-control efforts. These efforts include wearing masks, gowns, and gloves and practicing proper hand-washing techniques when caring for symptomatic patients.
Nevada's Worst Outbreaks at State-Regulated Facilities
Nevada's state-regulated nursing homes and assisted living facilities were hard hit with COVID-19 during the summer months. Positive tests for residents and staff between May and August increased from 1,000 to 3,876 infected with the virus with 370 resident deaths, which accounts for nearly half of COVID deaths during that period.
Health experts are already speculating a second wave of COVID-19 infections to coincide with the influenza season. In response to the alarming infection rates in state-regulated facilities, state legislators have pushed for greater protections. More funding has been requested for testing, PPE, staffing, and other support to keep this vulnerable population safe.