Hot Car Deaths: When Mild Temperatures Become Deadly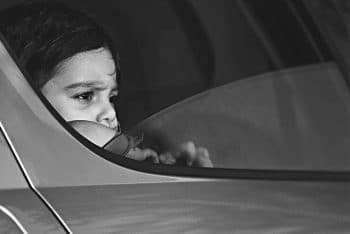 Children can die from vehicular heatstroke even when temperatures are mild outside. Young children are particularly at risk because their body temperature rises faster than an older person's body temperature.
Hot Car Deaths Are a Year-Round Threat
The first pediatric hot car death this year occurred on April 25 when a 4-year old boy lost his life after sneaking into his family's car unnoticed. The temperature outside was just 78 degrees. Even when temperatures are mild, a closed vehicle can reach dangerous temperatures in just one hour. For example, the temperature inside a vehicle can quickly reach approximately 110 degrees when outside it is only 57 degrees.
Vehicular Heatstroke Deaths on the Rise
Vehicular heatstroke deaths have been on the rise for years. The National Highway Traffic Safety Administration reports that 22 children have died so far this year. Even if there is a decrease this year, one child dying or suffering a catastrophic injury is still too many. Over the past 25 years, 25 children have died of vehicular heatstroke in Nevada.
Why Are Children Dying of Vehicular Heatstroke?
Over half of hot car deaths happen because a child is forgotten by a parent, babysitter, bus driver, or another caregiver. Out of 52 hot car deaths in 2019, for example, 31 were because children were forgotten in the vehicle.
The caregiver meant to drop the child off at preschool or daycare in 46% of the cases.
Almost 75% of the children that died were under 2 years old.
The highest number of deaths occur at the end of the workweek on Thursdays and Fridays.
About 25% of deaths were caused by children getting into unlocked and unattended vehicles. This circumstance could be prevented by simply keeping car doors and trunks locked whenever a vehicle is unattended.
The most preventable cause for vehicular heatstroke deaths is knowingly leaving a child in an automobile. Young children should not be left alone in a parked car, even if the air conditioning is left on or the windows are left rolled down. Children's body temperatures differ from adults and can rise three to five times faster. A child can begin to suffer seizures at 104 degrees.