Food Trucks Can Cause Serious Injuries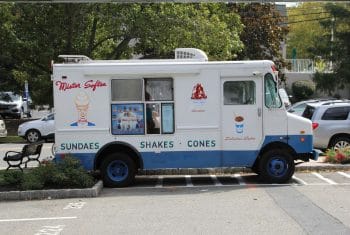 Although food trucks are a money-minting option for businesspersons and convenient for customers, they can also cause injuries like burns, broken bones, traumatic brain injuries, and amputations. Besides traffic accidents, people in and near food trucks can sustain serious injuries in gas explosions and slip and falls.
Types of Injuries Caused by Food Truck Accidents
The injuries that an accident victim suffers will rely on the accident cause and a variety of other factors. The following are potential food truck accident injuries:
Burns
Many food trucks have gas connections for their ovens and stovetops for heating and cooking food. Improper connection of the gas line or food truck crashes can increase the odds of a fire erupting and causing catastrophic injuries. Victims can suffer severe burns that result in disfigurement, lifelong scarring, and death.
Broken Bones
A food truck accident can result in bone breaks Some of the bones likely to break in a truck crash include legs, hips, pelvis, arms, ribs, and neck bones.
Traumatic Brain Injuries
The part of the brain that is injured, and the severity of the injury, will determine the brain injury impact. A traumatic brain injury can affect the injured person's speech, cognitive abilities, and emotions either permanently or temporarily.
Amputations
Amputation may be necessary if a person suffers life-threatening burn injuries or has severely damaged limbs due to a food truck accident.
Traffic Accidents
Food trucks drive in traffic along with other cars to move from one place to another. They are usually operated by people with more skills in cooking food compared to driving a large vehicle. Consequently, food trucks frequently get into accidents with other automobiles, bicyclists, and pedestrians.
Gas Explosions
In the event of a gas explosion, debris may fly from the food truck, resulting in serious injuries and property damages. Such an explosion can injure both the people inside of and those around the truck.
Slip and Falls
If the area around the truck is untidy and full of spills, a passerby or customer may suffer slip and fall injuries. An injury attorney can help a person who suffers an injury due to a slip and fall near a food truck determine if he or she has grounds for an injury lawsuit against the food truck operator.