Defective E-Bikes Are Causing Crashes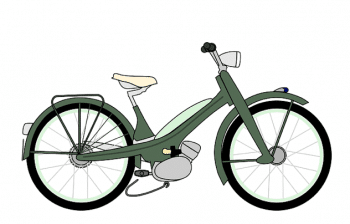 Companies the produce or make products available to the public that have design flaws or defective parts are responsible for any injuries that may results. This includes E-bikes that are growing in popularity around big cities in the United States, including Las Vegas that have caused numerous accidents and crashes.
What is an E-Bike and Why Have They Become Dangerous?
An E-bike is a bicycle that is equipped with a battery and motor. Typically, these bikes can travel between 16 to 28 miles per hour. They are popular in big cities because they are an easy way to get around traffic congestion that would limit motor vehicle travel. Riders can purchase E-bikes in bicycle stores or rent them by the hour or day at kiosks that are located throughout busy parts of a city.
Several E-bikes manufactured outside the United States and sold online and in independent bike stores under the name of Trek and Electric Bike Company between 2017 to 2019 have been recalled. These bikes have an issue with the front fender bolt unthreading that causes the front wheel to detach. So far, this problem has caused at least one known spinal cord injury.
Recently, a fleet of over 1,000 Citi Bikes were pulled from service in New York City because of a problem with their electric pedal-assist and brakes. When riders have stopped short, including cases were they needed to stop short because of a pedestrian stepping in their path, they have flown head-over-heels before slamming into the ground. Riders injured by Citi Bikes have experienced broken bones and joint injuries.
What Can People Do to Protect Themselves?
Individuals who own or rent E-bikes should do show cautiously and check to see if their bikes are on a recall list. Before riding any bike, riders should:
Check to make sure both wheels are tight and not wobbly
Test out the brakes so that they are familiar with how sensitive they are
Wear a bicycle helmet to reduce their risk of head injury
Compensation through Las Vegas Personal Injury Laws
Las Vegas residents who are injured by defective products are entitled to compensation for their injuries. However, in most cases, they must file their personal injury claim before the four-year statute of limitations for product liability runs out. One exception to this rule may be if an individual was previously injured while riding an E-bike but did not originally attribute their injury to the bike being defective and instead, blaming themselves for injuries.