This Silent Killer Is Sweeping Through Nursing Homes: Are Negligent Nurses to Blame?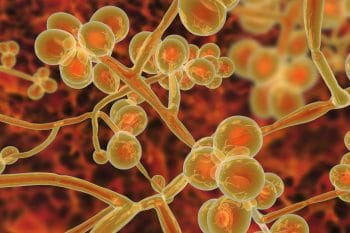 Candida auris is attacking vulnerable populations within nursing homes across the country. Highly resistant to most drugs, this disease is spread through close contact with infected persons, making crowded nursing homes an easy target for mass infections. The disease is highly fatal as well, with a mortality rate of 35.2%. Nursing home neglect, and the difficulty of identifying the disease, further increases the spread of Candida auris. 
What Is Candida Auris?
Candida auris is a fungus in the yeast family that was first detected in Japan in 2009. It has since caused outbreaks in multiple countries, including the United States. It has primarily spread throughout hospitals and nursing homes. Candida auris enters the bloodstream, leading to often fatal infections throughout the body. Bladder, lung, ear, and wound infections are also common with this disease.
Symptoms of Candida auris include fever and chills, fatigue, and body aches, accompanied by infections that fail to respond to treatment. Individuals with preexisting infections and conditions are more likely to contract the disease.
Candida auris is resistant to most antifungal drugs. The disease is highly contagious, with rooms hospitalizing patients showing signs of the bacteria on surfaces all over the room. Infections within healthcare facilities are often mismanaged as laboratories often struggle to identify the disease. The ease of spread and the viciousness of the disease is what makes Candida auris so alarming for nursing home patients.
How Has Nursing Home Neglect Furthered the Candida Auris Spread?
As many nursing homes have failed to stop the spread of Candida auris, neglectful staff members may have contributed to the spread of the disease. Understaffing and overworking of nurses and other healthcare staff often lead to patient neglect. Busy nurses may fail to check in on infected patients, resulting in a worsening of their condition. Asymptomatic carriers can spread the infection without ever showing signs of the disease. If an infection goes undetected, nurses passing from room to room can quickly spread the disease to other patients. Mismanagement due to a lack of recognition of the virus has lead to a significant spread of the infection.
Preventing Candida Auris
There are simple measures nursing home staff can take to prevent the spread of Candida auris. Basic hygiene practices within facilities, such as disposable gowns, regular sanitization, and the use of personal protective equipment can help prevent the spread. Additionally, quarantining infected patients immediately aids in slowing infection rates.